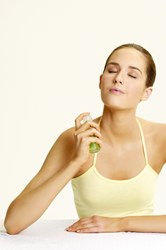 Miami, FL (PRWEB) September 12, 2013
A recent article published on Kansas.com shared information from local physicians on how to reduce inflammation, inside and out. The article shared insight on what foods, supplements, and lifestyle changes may help reduce inflammation internally, and potentially on the skin. Of the items listed, probiotics, along with a high vitamin diet were suggested by the physician writing the article. As a leader in probiotic education and awareness, Probiotic Action, best known for their probiotic acne treatment, shares their tips on how what foods and supplements may lead to healthier skin.
While probiotics alone have been known to hold beneficial properties, the team at Probiotic Action, is offering their advice on "Eating for Healthy Skin". Traditionally, probiotics feed off of prebiotics, which can be found in natural sugars, and stabilized by leafy greens, omega oils. To promote the growth of probiotics, (which have been known to stabilize good and bad bacteria, while reducing inflammation) the team at probiotic action recommends drinking plenty of fluids, and reducing high amounts of dairy products, as they may off set probiotic supplements. The PA team also suggests reducing processed foods, which may be high in sodium, or extra sugar.
When asked his opinion on what foods may lead to clearer skin, Probiotic Action spokesman, Fernando Perez offered his advice, "Staying away from processed food is the first step to clear skin. Processed foods not only increased insulin levels and spike oil production on the skin, but the fake sugars feed bad bacteria which lead to breakouts. For healthy skin, eating foods that promote good bacteria like leafy greens, whole grains, and fish may be the best diet for healthy skin".
For further insight on benefits of probiotics, and information on using probiotics for eczema, acne, rosacea, and other skin conditions, visit ProbioticAction.com. To stay in touch with Probiotic Action as they offer new products, like them on Facebook for reviews and product updates.
Probiotic Action is an advanced acne treatment that uses Probiotics for acne containing the "good bacteria" that is naturally found on healthy human skin. By using probiotics, Probiotic Action is an effective treatment that restores the normal bacteria content on skin, while battling what causes acne. Probiotic Action will successfully clear skin when used as an adult acne treatment while protecting skin against bad bacteria, free radicals, and pollutants*.
*These statements have not been evaluated by the Food and Drug Administration. Probiotic Action is not intended to diagnose, treat, cure or prevent any disease.