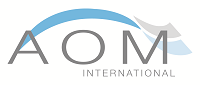 (PRWEB UK) 13 September 2013
Active Operations Management International (AOMi) eLearning training course, The AOM Experience, is shortlisted for the prestigious eLearning Awards 2013.
The category for which the course qualified for is "Excellence in the production of learning content - private sector".
The AOM Experience is a 20-hour, self-paced, online role-playing game that teaches operations management skills and knowledge to service professionals. It includes:

A game-based learning environment that enables users to develop behaviours they can transfer to their own workplace.*
A mixture of eLearning units, video and audio that appeals to different learning styles.
Social interaction to make users feel part of a community of learners, despite being spread around the world.
The course was developed by AOMi after a key client asked for self-paced training they could use as part of a leadership excellence programme, taken by hundreds of managers every year.
Since its launch in April 2013, nearly 600 users from four different organisations across the UK and India have signed up.
The success is evident—100% of users say they would recommend the course to others.
One team leader said: "The AOM Experience and the approaches that are demonstrated here are just awesome. This is incredible training and will definitely bring changes in our personalities as team leaders."
To be shortlisted for this prestigious award is a great honour and is testament to the hard work and expertise of AOMi.
AOMi is due to give a presentation to the judging panel in September. The winners will be revealed at the Gala Evening on 7 November 2013.
Request an interactive CD demo.
*Game-based learning is associated with higher levels of engagement and knowledge retention in students than traditional teaching methods. (Kapp, K.M. The Gamification of Learning and Instruction. Pfeiffer; San Francisco, 2012.)