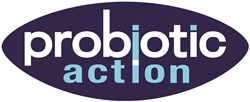 Miami, FL (PRWEB) September 13, 2013
A recent article from nutraingredients-usa.com highlighted the growing use of probiotics for treating children's eczema. As the article states, certain strains of probiotics are now being linked exclusively to the prevention of outbreaks in infants, and toddlers when mothers consume probiotics, and when children are given them at a young age. Information on the study, (see here) done by researchers from the University of Otago in New Zealand, noted that children who were introduced early on to probiotics for eczema in some cases were able to prevent outbreaks for years afterwards. As a leader in probiotics for eczema, and probiotic education, Probiotic Action announces how the new study effects their consumers, and what it means for families caring for children with eczema.
Caring for children with eczema can be a stress for parents. While most children have eczema from the time they are infants until near the age of five, some parents find that their children's condition worsens with age, or can be brought on by allergy. When probiotics are introduced to the system early on, good bacteria levels are formed and are able to protect against outside factors that may disturb the skin's surface. When used as a topical probiotic, and ingested internally, users may be able to protect themselves from allergens, and breakouts all at once by creating a protective barrier with probiotics.
"Using probiotics to protect against natural irritants, is the best way to protect one from eczema breakouts. Rather than using heavy creams that can dry skin, using probiotics to balance bacterial harmony, can have the same effect, without chemical interactions," says Probiotic Action spokesman Fernando Perez.
Perez went on to suggest that parents should explore how probiotics can change eczema, and interact with growing children's micro-biome makeup.
For further insight on benefits of probiotics, and information on using probiotics for eczema, acne, rosacea, and other skin conditions, visit ProbioticAction.com. To stay in touch with Probiotic Action as they offer new products, like them on Facebook for reviews and product updates.
Probiotic Action is an all natural acne treatment that uses Probiotics for acne containing the "good bacteria" that is naturally found on healthy human skin. By using probiotics, Probiotic Action is an effective treatment that restores the normal bacteria content on skin, while battling what causes acne. Probiotic Action will successfully clear skin when used as an adult acne treatment while protecting skin against bad bacteria, free radicals, and pollutants*.
*These statements have not been evaluated by the Food and Drug Administration. Probiotic Action is not intended to diagnose, treat, cure or prevent any disease.