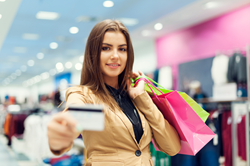 Canucks prefer to walk into a store in-person and walk out with their desired product.
Toronto, Ontario (PRWEB) September 12, 2013
Canadians have not yet warmed-up to the idea of putting their debit or credit card information online using Point of Sale (POS) services. In fact, according Parry Rosenberg – Vice President of Sales and Marketing at MONEXgroup, 22 percent of Canadians NEVER use online payment processing services. In simpler terms - Canucks prefer to walk into a store in-person and walk out with their desired product.
While this may be terrible news for online retailers, it encourages small business merchants to listen and cater to this information. While the world may be moving towards online interactions, Canadians are still very much attached to their credit and debit cards.
So what does this mean for Canadian small business merchants? In short, "It is now necessary to ensure that payment processing systems are tailored to the needs of the Canadian consumers – having the fastest and most reliable POS Terminals available on the market," states Rosenberg. Want to make a lasting impression? Make it a MONEXgroup terminal.
One day, we may not be able to shop anywhere but online, as the need for everything to be instantaneous grows greater and forces Canadian businesses to change. However, for the average Canadian consumer, that is certainly not the case and the only way to make them comfortable is for businesses to have MONEXgroup POS Countertop terminal for customers to insert their card of choice in.
MONEXgroup is the leading independent provider of payment processing services in Canada offering the lowest rates in the industry. Our services include: debit card and credit card point-of-sale (pos) terminals, mobile, integrated and e-commerce online payment products. MONEXgroup serves over 14,000 merchant accounts across Canada in all market segments including: restaurants, business-to-business, professional services, leisure and hospitality.