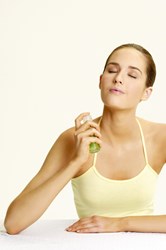 Miami, FL (PRWEB) September 16, 2013
Recent news from nutraingredients-usa.com shared study information on whether or not daily probiotic supplements, and probiotic heavy products like yogurt, will help grow intestinal flora, or promote the growth of probiotics. As the article states, studies done, ( see study information here) depict that while taking probiotics may help promote the growth of probiotics in the gut, it may not change the overall microbiota makeup that exists. Although some researchers feel that each case may vary as to whether or not probiotics can change flora levels, researchers agreed that increased probiotic use can hold health benefits. As a leader in probiotic education and awareness, Probiotic Action shares how this new information affects their customers, and probiotic product consumers.
As with all supplements, each users experience may vary from one consumer to the next. With probiotics products, prolonged use of certain food and supplements is said to help determine the effectiveness overtime. For Probiotic Action's consumers, understanding how probiotics exist internally, directly affects how they exist in their topical solution. For users who are already on a topical probiotic, and internal supplement, consuming more yogurt and probiotic based products may not make much difference in the effectiveness of their probiotic regimen, but those who don't consume the products already, they may see a change.
"The differences vary for each individual. Probiotics work directly with the bacteria you come in contact with everyday, that being said, each person has different bacteria that need to be kept in check. Taking the right supplements, coupled with an all natural acne treatment for skin care, and a good diet will help keep a bacterial balance inside the body, and help topical probiotic users get clear skin," added Probiotic Action spokesman, Fernando Perez.
For further insight on benefits of probiotics, and information on using probiotics for acne, rosacea, eczema, and other skin conditions, visit ProbioticAction.com. To stay in touch with Probiotic Action as they offer new products, like them on Facebook for reviews and product updates.
Probiotic Action is an all natural topical solution which uses Probiotics for acne containing the "good bacteria" that is naturally found on healthy human skin. By using probiotics, Probiotic Action is an effective treatment that restores the normal bacteria content on skin, while battling what causes acne. Probiotic Action will successfully clear skin when used as an adult acne treatment while protecting skin against bad bacteria, free radicals, and pollutants*.
*These statements have not been evaluated by the Food and Drug Administration. Probiotic Action is not intended to diagnose, treat, cure or prevent any disease.