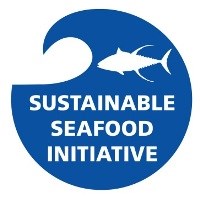 Charleston, S.C. (PRWEB) September 12, 2013
Head out to the country for a meal you will never forget at the next Sustainable Seafood Dinner at the Fat Hen on Johns Island. Executive Chef Fred Neuville is using the freshest ingredients provided by friends and neighbors for the four-course dinner taking place at 6:30 p.m., on September 15, 2013.
Offerings include:
-- PEI Mussels with aioli sauce and crusty bread paired with Chateau LaGraviere, Sauvignon Semillion blend
-- Tuna Carpaccio with pecan wood coal smoked Keegan-Fillon egg, shaved fennel, arugula, extra virgin olive oil and finished with black Hawaiian lava salt paired with Bouchard Chardonnay
-- Prosecco and lemon sorbet
-- Pan seared flounder over bacon, parmesan grits, garlic spinach with a tomato, olive, fresh herb buerre blanc paired with Bouchard Pinot Noir
-- Key lime pie with Chantilly cream and berry sauce paired with Sauternes
Diners can expect a feast for the senses at the Fat Hen which focuses on fresh, local food, sensuous wines, and warm hospitality. The Aquarium's Sustainable Seafood Coordinator Shelley Dearhart will be on hand sharing information with guests about the best sustainable seafood choices.
The Fat Hen's address is 3140 Maybank Highway on Johns Island. The dinner starts at 6:30 p.m. on September 15, 2013 and tickets are $65 plus tax and gratuity. Ten percent of the proceeds will go to the South Carolina Aquarium. To make a reservation, call (843) 559-9090 or visit http://www.thefathen.com.
For all media inquiries, please contact Kate Dittloff at (843) 579-8660 or kdittloff(at)scaquarium(dot)org.
About the Sustainable Seafood Initiative:
Designed to promote the use of local and sustainable seafood in South Carolina's restaurants, the Sustainable Seafood Initiative helps ensure that consumers have fish for the future by teaching our partner chefs about sustainable and local seafood, assessing their menus, and encouraging consumers to dine at our partner restaurants. The Sustainable Seafood Initiative pragmatically balances the needs of the environment with the world population's need for seafood. We believe that we can lessen the impact we have on the oceans by making wise seafood choices and encouraging improvement of fishing and fish-farming methods. The Sustainable Seafood Initiative is made possible through the generosity of sponsors, especially our Champion sponsors The Boathouse at Breach Inlet, Fleet Landing Restaurant & Bar and Hank's Seafood Restaurant.
About Fat Hen:
Located on Johns Island, minutes from downtown Charleston, Fat Hen Restaurant pays homage to the Huguenot culture in Charleston, by serving comfort food with a Lowcountry and French flair. Fat Hen's main dishes center around innovative French classics with Lowcountry flourishes. Fat Hen's wine list features a grand variety of wines from around the world, showcasing the growing number of small sophisticated wineries. With a focus on fresh, local, delicious food, sensuous wines, comfortable design and warm hospitality, Fat Hen provides diners with a feast for the senses.
About the South Carolina Aquarium:
The South Carolina Aquarium, Charleston's most-visited attraction, features thousands of amazing aquatic animals from river otters and sharks to loggerhead turtles in more than 50 exhibits representing the rich biodiversity of South Carolina from the mountains to the sea. Dedicated to promoting education and conservation, the Aquarium also presents fabulous views of Charleston harbor and interactive exhibits and programs for visitors of all ages.
The South Carolina Aquarium, a 501(c)(3) not-for-profit organization and is open Daily from 9 a.m. to 5 p.m. The Aquarium is closed Thanksgiving Day, half day Dec. 24 (open 9 a.m. to 1 p.m.) and Dec. 25. Admission prices are: Toddlers (3 and under) free; Youth (4-12) $14.95; Adults (13+) $24.95. The Aquarium plus the 4-D Theater experience is free for Toddlers, $19.95 for Children, $29.95 for Adults. For more information, call 843-720-1990 or visit scaquarium.org. Memberships are available by calling (843)-577-FISH.
###