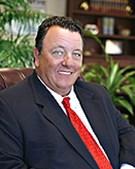 "PILMMA prides itself on delivering more than just theory," says Hardison.
Myrtle Beach, SC (PRWEB) September 16, 2013
PILMMA (Personal Injury Lawyers Marketing & Management Association), the nation's leading provider of marketing and management solutions for Personal Injury and Disability attorneys is hosting the Internet Domination Boot Camp for Lawyers, October 25th – 27th at the Embassy Suites Myrtle Beach at Kingston Plantation in Myrtle Beach, SC. Attendees at this event can expect to learn the latest, most innovative Internet marketing strategies for attorneys. This event is open to members and non-members alike.
PILMMA strives to provide lawyers with the necessary tools, information and education to grow and manage successful contingency based injury and disability law practices. Hardison recognizes the need for training in the area of Internet marketing. Technology is advancing and changing at a rapid pace and this 3-day Internet Boot Camp will provide attendees with the information they need in order to dominate their local market online.
Patrick Anderson will share insider tips used to target mobile users and help law firms gain a competitive advantage with high tech-strategies such as mobile and video pay-per-call, GPS-marketing and Hyperlocal ads. Anderson will also educate attendees on running cost-effective Google Mobile PPC and Adwords Enhanced Campaigns.
Kim Walsh-Phillips will be presenting tips and tricks about using Facebook for a return on investment (ROI) through increased opt-in results and better response rates to email offers. She will also teach attendees how to turn their "do not email" list into strong prospects.
Those who have attended past PILMMA conferences have given rave reviews of the priceless information they have taken away from the presenters and vendors at the event. Based on the opinion of many satisfied attendees, a PILMMA conference is an educational experience for all attorneys and law firm marketing directors. "PILMMA prides itself on delivering more than just theory," says Hardison.
PILMMA will also be hosting free weekly webinars featuring experts scheduled to speak at the Internet Domination Boot Camp for Lawyers. The first webinar will feature Patrick Anderson and Kim Walsh-Phillips and is scheduled for Tuesday, September 17th at 4pm, EST. To register for the webinar, please go to http://www.pilmma.org/internet-domination-for-lawyers-facebook-and-mobile-secrets/ .
To register for the Internet Domination Boot Camp for Lawyers, visit http://www.lawyerinternetdominationbootcamp.com or contact Valerie at valerie(at)pilmma(dot)org.