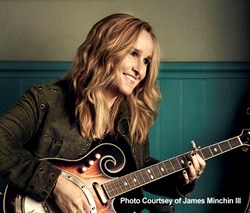 Idyllwild, CA (PRWEB) September 17, 2013
Living Free Animal Sanctuary is hosting its annual fundraiser It's All About the Animals, on Saturday, October 5th from 10 a.m. to 4 p.m. Full details and tickets are available at living-free.org. This year, Grammy Award winner Melissa Etheridge has agreed to donate a performance to support Living Free. Along with Melissa will be actress Sharon Lawrence (One Tree Hill, Drop Dead Diva, Desperate Housewives, etc.) as emcee, along with the hilarious comedienne Debi Gutierrez. The event is held on Living Free's 153 acre campus in Mountain Center, CA just outside of Idyllwild in the beautiful San Jacinto Mountains. This year they are including a special tribute to the Firefighters who battled the Mountain Fire as it approached the property lines of Living Free and managed to keep all the animals safe.
Presale tickets are available online at Living-Free.org. Special VIP seating is also available.