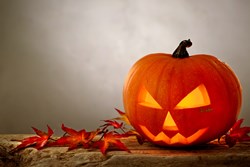 TravelhouseUK highlights the premier Halloween event across the world to celebrate the Halloween season, providing special budget deals for the Halloween Festival of the Dead in Salem, Massachusetts.
(PRWEB UK) 12 September 2013
TravelhouseUK has served to indicate the highlights of every season to invite the leisure travel community of UK for major events across the globe. For the Halloween season, the agency has released special deals for the Festival of the Dead in Salem, Massachusetts.
TravelhouseUK has facilitated air travel access under international airline operators to every destination. The agency covers every state of the United States as well, with flights to Boston serving the entire state of Massachusetts. Alitalia, Virgin Atlantic, Air Canada, Iceland air and United Airlines are among the air operators behind budget deals of the current season.
The Festival of the Dead will start off from the 19th of October, and will continue with a series of its events till the 31st of October. The Halloween ball will give a chance for all attendants to party the Halloween way, while the psychic fair will revolve around famed practices of witchcraft. Specialists of fortune telling with tarot cards, crystal ball gazing and other skills will set up their appointments for all visitors. Psychic influences and magical rituals will be followed to let visitors interact with the dead, and perceive a spiritual understanding of death and the afterlife. Revealing insights of the lives of witchcraft will be demonstrated, from potions and ingredients to botanical species. A formal tea party of the classic Victorian theme will be organized for everyone to pay odes to the dead, along with a dumb supper in silent mourning of all loved ones who have passed away.A candle light procession will be formed over the hills and grounds on the last night, lead under the witches' Magic Circle with live Dragon ritual drummers to sync the march.
The popularity of Salem is already highly affiliated with witchcraft, as its historical significance goes back over centuries with trials of captured witches in the area. The entire community pitches in the festivities by participating in all the parties while wearing Halloween costumes, dressed as zombies, ghouls, warlocks, witches and skeletons. Public buildings also serve as venues for mass congregations, while businesses sprout up special offers for the tourist season in Salem.