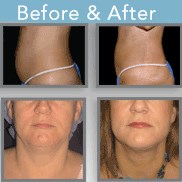 This technology can be used to tighten skin in any part of the body.
Houston, TX (PRWEB) September 13, 2013
Lipo Body Sculpture of Houston's Dr. Raul Rodriguez, a leading physician and cosmetic surgeon with offices in Dallas and Houston, TX, announces his latest acquisition in cutting edge aesthetic technology; the ThermiRF™ radiofrequency device. Dr. Rodriguez is one of the first in the United States and one of seven in Texas to use ThermiRF™ technology, which revolutionizes wrinkle relaxation to the forehead area without the use of an injectable toxin, such as Botox Cosmetic® or Dysport, and is known to have long-lasting results. But the biggest benefit may lie in the ability to precisely and safely heat the collagen in the skin to stimulate tightening as a result of collagen remodeling. This shrink-wrap effect on the skin takes place over the months following a single session.
The ThermiRF™ technology was released by the Food and Drug Administration in 2004, but has only recently been introduced to the cosmetic market for the use of ablating the nerves that cause wrinkles on the forehead. The use for skin tightening is considered off-label use, whereby a physician may use an approved device or medication in another area where it could safely benefit the patient.
Over 85 percent of women and 75 percent of men older than 40 years of age will begin to notice looseness and sagging of skin under the chin and neck and jowl areas. This telltale sign of aging is difficult to camouflage and previously required major surgery to correct. "I chose this system for my practice because of its safety features," said Dr. Rodriguez. "ThermiRF™ has internal (under the skin) and external (infrared camera) temperature monitoring to prevent complications of too much heat or ineffectiveness of insufficient energy."
For more than two decades, similar radio frequency technology has been safely used in lifesaving cardiology treatments to correct abnormal heartbeats, and for the relief of severe back pain. ThermiRF™ technology makes use of radio frequency for cosmetic purposes by targeting corrugator nerves in the forehead that cause "frown lines" between the eyebrows. A combination of technologies allows physicians to precisely locate an area for treatment, and then apply a specific dose of therapeutic radio frequency energy to a portion of the targeted area. The result is reduction and softening of wrinkles in the brow line with results lasting over a year.
"We are delighted to be working with Dr. Rodriguez on the ThermiRF™ program due to his medical expertise and keen understanding of game changing technological in the industry," said Kevin O'Brien, president of ThermiAesthetics, the company that developed the technology. "ThermiAesthetics is pleased to have a knowledgeable and hard-working individual such as Dr. Rodriguez using this innovative system."
Dr. Rodriguez has been helping his patients improve their self-image and quality of life and utilizes some of the most popular and cutting-edge treatments available today. He has been a featured guest expert in numerous local and national television and print media.
For more information about ThermiRF™ technology or to schedule a private individual consultation, call 214-234-0413 in Dallas or 713-523-2500 in Houston, or visit http://rodriguezrejuvenation.com.
About the Company:
Lipo BodySculpture of Houston is an outpatient clinic, founded by Cosmetic Surgeon Raul P. Rodriguez, M.D., that specializes in the latest, proven methods of fat reduction, permanent surgical fat removal and body contouring, cellulite correction, liposuction revision and liposuction correction, mesotherapy non- surgical fat reduction, and medical weight loss. Dr. Rodriguez has been a featured guest on local and national television shows, including ABC News 20/20, and has been featured in numerous print publications. He is available for speaking engagements and interviews by special arrangement. For more information visit the following website: http://www.houstonliposuctioncorrection.com.