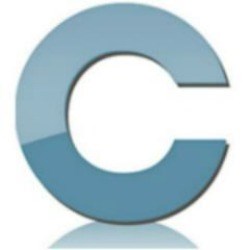 New York, NY (PRWEB) September 12, 2013
CleanEdison helps get individuals started on their career as energy efficiency analysts for residential housing inspectors. The company offers a variety of courses that prepare students for BPI Building Analyst Certification, a nationally recognized industry certification. The education provided by CleanEdison offers valuable resources as well as a practical alternative to traditional education. Their certified trainers and course materials can quickly and easily provide the education needed to begin or further a career as a home inspector, weatherization installer, or building analyst. These energy auditing courses, in addition to sales and LEED Green Associate courses, ensures that CleanEdison has all the options to prepare individuals to enter into the clean workforce.
Add to a Resume with Solar Energy Training
Renewable power consumption by consumers is on the rise, and new technology is consistently being developed. Lower monthly bills and the dropping price of installation are driving people to obtain systems for their homes and businesses. CleanEdison's classes offer opportunities for individuals to enter the workforce with the knowledge and experience to succeed. In addition to their LEED Green Associate courses and preparation for BPI Building Analyst Certification, they have options for all different kinds of individuals looking to find a place among the clean workforce. The training, knowledge and experience acquired with CleanEdison offers beneficial additions to resumes and prove to be a valuable asset to those looking for a job in the industry. Employers are currently looking for those with previous education or training to ensure that they can communicate effectively with customers.
Vocational training in the solar industry offers job opportunities quicker and more conveniently than traditional education.
CleanEdison offers courses in the renewable and solar industries that prepare students for the workforce. Their solar energy training, LEED Green Associate courses and preparation for BPI Building Analyst Certification, provide a solid base for future careers, and open up a large amount of job opportunities. Knowing more about the industry is becoming a necessity for employers and companies; requiring more advanced instruction for different positions. Vocational training is less expensive and requires much less time for students to complete. With the added benefit of a growing industry, more and more people are turning to this alternative that opens up a large amount of job opportunities. To find out more about CleanEdison's classes, or to find those being taught near you, visit their website at http://www.cleanedison.com.