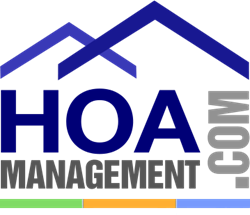 (PRWEB) September 16, 2013
HOA Management (.com) is proud to announce a new advertising partnership with EZ Vote Online. EZ Vote provides a means for community associations to conduct their board elections online, in a safe and secure manner.
EZ Vote Online LLC has partnered with HOA Management (.com) to advertise their services to community associations and property management companies nationwide that are actively searching for a way to have a secure election. As a result of the new partnership, EZ Vote Online will appear on the HOA Management (.com) vendor directory. To learn more about EZ Vote Online LLC, visitors to the directory can view EZ Vote's profile page on HOA Management (.com). This page allows users to contact EZ Vote Online LLC in a number of ways. These include a direct hyperlink to their website, a current phone number, and an email contact form.
EZ Vote Online is a resource for community associations that are looking for an easy way to have board member elections. Hybrid voting enables their users to include both voters with and without computers to participate in the voting process. Using EZ Vote Online also eliminates electoral fraud and allows users to decide when they want to report the voters tallies. EZ Vote also provides certified results and assures the members of a community of the election's integrity. They have a fair and unbiased ballot outcome with a high level of security. All ballots are counted automatically by computers and also show how many people have voted. With such a large percentage of people involved in online activities these days, it's the perfect time for member organizations to move their elections online.
HOA Management (.com) is a leading HOA property management directory that uses targeted marketing strategies to reach out to community associations and offer them free access to its online directory. Association residents and board members are able to connect with professional management companies and service providers in their local area by searching on the HOA Management (.com) directory. To learn more about HOA Management (.com), visit http://www.hoamanagement.com or email sales(at)hoamanagement(dot)com.
###