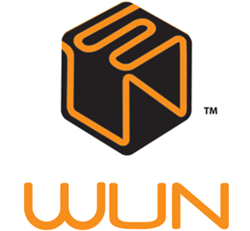 Atlanta, GA (PRWEB) September 16, 2013
WUN Systems LLC announces sponsorship at the 2013 GWA Conference and Tradeshow. "We're proud to be a Gold Sponsor at the upcoming Global Workspace Association Conference and Tradeshow. WUN Systems has been a long time member, and we believe in the initiatives and direction of the GWA," says Dale Hersowitz from WUN Systems LLC.
As well as named GWA's top sponsor, WUN Systems will also provide a party bus to chauffer attendees to and from the conference. The bus has been branded the "WUN LUV Bus," that also promotes WUN's newest national marketing campaign, "WUN LUV." The bus offers an open bar and dance area.
For those less familiar with GWA's conference and tradeshow, its goal is to keep members current on all areas of interest to workspace providers and offers a marketplace for vendors to interact with operators to improve their business. The educational sessions address Operations, Sales, Technology and Human Resources issues. Hersowitz continues, "As an executive suite and business centers technology provider, we're excited to address issues that matter most to workspace owners and operators."
"The GWA Conference and Trade Show is the perfect opportunity to meet with our current customers, as well as meet with those new to the industry," says Hersowitz. WUN Systems plans on being part of all networking opportunities, as well as educational sessions," says Hersowitz. WUN Systems has a variety of demos planned for attendees.
About
WUN Systems provides workspaces with data, telephone systems, VoIP, Wi-Fi, Internet, security and cloud services designed specifically for executive suites in over 80 cities across North America. WUN Systems' voice and cloud-based technology products enable workspace providers to deliver enterprise-grade products and services to executive suite clients. For more information, please call WUN at 877-986-2801.