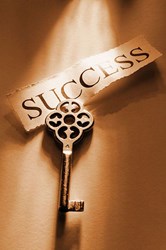 At the end of the day though, I know it's all going to pay off.
Pittsburgh, PA (PRWEB) September 13, 2013
Recently, My Travel Job has been acquiring crews for the energy business.They are now working as a hiring arm for Energy+1. This new company is a great opportunity for aspiring individuals. Not only has the company been quite successful, but the pay has also been very lucrative for the individual salesmen. It has been reported that most of the crews make $20 to $30 an hour.
The great thing about the Energy+1 crews is that they require no experience. It is an entry-level job. These jobs are unique since many "no-experience-necessary" type jobs do not offer very much for the future. Unlike many others this is no dead end job. According to Forbes.com $95,130 a year, on average however they noted that many easily rake in $150,000 a year.
With such a lucrative and bright road to follow, new employees easily accept Energy+1 positions. Those who might be interested can fill out an application at http://energyplus1.com/career-opportunities/. The energy business is currently booming with the promise of deregulation in the United States. It is a great endeavor that is good for our country as well as our world. Being a part of this team is like changing our planet with each household sale.
Employee Francis Holder admits that he "works hard every day and I earn the compensation that I get. It's not easy but I know that it will be worth it at the end of the day." Though Holder says that he does work hard he does release that, "at the end of the day though, I know it's all going to pay off."
Currently, Energy+1 is hiring applicants near the Pittsburgh area. These Energy+1 crews do not travel as much as the usual crews that My Travel Job hires. So for those who like a more stable location, this is a perfect opportunity. They encourage people to save money by switching their energy with Energy+1. It's a very easy and simple transition, and utilities can be vastly lowered.
More about My Travel Job
My Travel Job is the acting-hiring arm for Energy+1. My Travel Job presents fun jobs and experiences for young professionals. Employees have the ability to make great money daily and on the go! This is an established company of over thirty years that strives to place workers everyday! Find out more at http://www.mytraveljob.com or http://www.energyplus1.com.
More about Energy+1
This company is a newer endeavor. Energy+1 is one that gets people to switch their energy sources to a more sustainable and eco-friendly one. Find out more about the company at http://www.energyplus1.com.