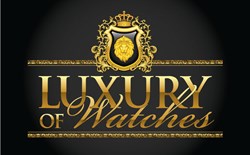 (PRWEB) September 13, 2013
Rolex is one of the most powerful luxury brands in the world. The original James Bond wore a Rolex Submariner. It's the perfect choice for those who know the ideal watch says a few things about you. Luxury of Watches offers a complete line of Rolex watches for consumers who, according to the latest reports on consumer confidence, are feeling more prepared to recognize the value of a luxury timepiece that focuses on design, quality and complexity.
Consumer confidence increased in August, according to the sentiment index provided by independent research association The Conference Board. The index of 81.5 showed more affluent households were responsible; this number is stronger than initially estimated.
Luxury goods retailers are prepared for increases in consumer spending. On Monday a Los Angeles private equity firm and Canada's largest public pension fund announced that they are buying the luxury goods retailer Neiman Marcus Group for $6 billion.
Among the few truly collectible luxury watch brands, Rolex has been producing watches since 1915, featuring designs that have become timeless. The Datejust, Submariner and Daytona lines have innovations and styling that have been imitated, but never duplicated, by a large number of mass-produced brands that simply cannot compare to the unique beauty, functionality and style of a Rolex watch in the minds of consumers all over the world. Rolex outsells all other watch brands.
The selection of Rolex watches at Luxury of Watches includes both men's and ladies' styles. The company also sells pre-owned Rolex watches; these are polished and serviced, and are in mint showroom condition. Luxury of Watches will offer its complete line of Rolex watches, the most prestigious brand of watches in the world, to consumers with the company's well-known policies of lifetime warranties on all products, free shipping, and the highest levels of customer service.
About Luxury of Watches
Luxury of Watches is a retailer of luxury timepieces offering an exclusive lifetime warranty on all watches. The entire watch, except the battery, is covered. With the additional policies of no sales tax and free shipping, Luxury of Watches offers incredible value to its customers. More than 70 brands of watches, including Breitling, Rolex, Omega, Tissot and Cartier, are available to view on the luxuryofwatches.com website, providing a comfortable shopping experience free of sales pressure. Each watch is in unworn and original factory condition, and is a current year model with serial numbers intact. With 25+ years in business and more than 10,000 watches sold, Luxury of Watches is proud to have expanded its business online. For more information please visit http://www.luxuryofwatches.com.