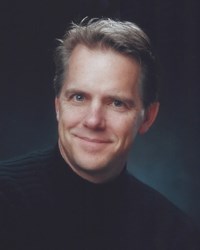 "Online reputation management is inevitable in this digital age, but is a relatively new concept for most," says Don Sorensen, online reputation management expert. "Corporations need to to proactively build a positive reputation online."
PROVO, Utah (PRWEB) September 12, 2013
Don Sorensen, online reputation management and protection expert and president of Big Blue Robot, has been invited to be on a panel discussing online reputation management at the Financial Times Future of Marketing Summit. The Summit, titled "The Race to the Top: Globalize, Monetize and Socialize," will take place at the Metropolitan Club in New York today, Thursday, September, 12, 2013. Sorensen will be addressing questions dealing with online reputation management issues facing corporations and executive management.
The one-day conference will be chaired by Andrew Edgecliffe-Johnson, Global Media Editor of the Financial Times, will bring together the most forward-thinking marketers, innovators and entrepreneurs, to discuss the leading edge of the evolving media landscape. Through a series of thought-provoking interviews, discussion, debate and case studies, the conference will address the challenges and opportunities afforded by social media, big data, video, mobile and beyond.
"Online reputation management is inevitable in this digital age, but is a relatively new concept for most," says Don Sorensen, online reputation management expert and author of "Online Reputation Management: Corporate & Personal." "Corporations today are extremely vulnerable to online reputation attacks, and need to proactively build a positive reputation online. Most attacks could be avoided if reputation management goals had been addressed."
The conference is dedicated to helping executives stay ahead of the competition in marketing their company, products, and services. It specifically addresses new social media platforms, harnessing big data, and implementing strong global strategies to ensure ROI.
About Don Sorensen
Don Sorensen is a recognized authority on online reputation management whose expertise and insights have been featured in the New York Times, Forbes, CIO and other publications. His more than 25 years of corporate communications and marketing experience are the foundation upon which he built Big Blue Robot, a leader in the online reputation management industry. A frequent presenter on online reputation management, his speaking engagements include the upcoming [Financial Times, The Future of Marketing Summit and appearances at the Direct Selling Association.
More information can be found at http://www.BigBlueRobot.com.
About Big Blue Robot
Founded in 2003, Big Blue Robot works with corporations and their executives around the world to improve, protect, repair and manage their online reputations. Big Blue Robot has developed state-of-the-art online reputation management strategies for companies doing business around the world, including USA, Germany, Canada, New Zealand, United Kingdom, United Arab Emirates, and France. During the past ten years, Big Blue Robot has helped numerous companies fix their brand reputation and online reputation problems.