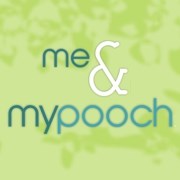 Looking for a unique toy? Come see us for all you pet needs.
Worcester, MA (PRWEB) September 14, 2013
Paws Erprisentes, the parent company for meandmypooch.com and elegantdogboutique.com will be a vendor at the upcoming New England Pet Expo. Me and my Pooch and Elegant Dog Boutique sells dog toys, clothes, leashes and collars, owner gifts and much more. Paws Enterprises opened in August 2012 in Worcester Massachusetts with two websites dedicated to selling must haves for dogs. Doing business online is a great way to reach potential customers in the Worcester area as well as potential customers across the country. The event will be taking place at the Shriners Auditorium in Wilmington MA. There will be approximately 100 vendors at this event. The companies that will be represented will be from all aspects of the world of animals such as pet food, grooming, pet adoption, and photography.
Shorty Rossi, from the TV show pit boss is the spokesperson for Amazing Pet Expos will be the main attraction at this great event. Not only does he actively work to oppose breed-specific legislation, but he attends Amazing Pet Expos to educate the public about animal cruelty. The expo is a great place for pet owners to go and get some great information on what's the in thing for their pet.
Paws Enterprises loves being a part of the expo. There will be some very unique items to be shared that aren't seen at other stores. We can be found in social media, at both Facebook and Twitter. Also there is a monthly newsletter that covers a wide range of topics and a blog that also shares some great information. What better way to share great information than on social media like facebook and twitter. Expos are also a great way to find out what customers are looking for.