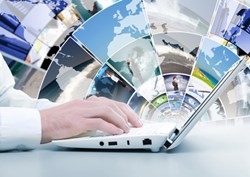 The free Facebook unblocker is designed to give users easy access to their Facebook account when the site is blocked or restricted.
Dallas, Texas (PRWEB) September 13, 2013
idcloak has released what its web research team says is the best Facebook Proxy online in terms of data transfer speeds and safety.
The free Facebook unblocker, which operates entirely through idcloak's in-house servers, is designed to give users easy access to their Facebook account when the site is blocked or restricted.
The proxy delivers high transfer speeds through two distinguishing features. "The first is our triple server system," says idcloak's senior web researcher, Robin Welles. "In the More Options menu, a user may select between US, UK and Japan server locations. Doing so makes sure the proxy workload is distributed across all available resources. Additionally, it allows the user to choose the server closest to them: and the shorter the distance traveled, the faster the connection."
Also improving speed is the fact that the proxy accesses the mobile version of Facebook rather than the primary site, thereby keeping data requirements to a minimum. "Many of our users need the proxy for their mobile devices – it was a natural decision to connect to the mobile version for optimum speed and versatility."
idcloak's proxy services attract users for other reasons as well, not least of which are its assurances of user privacy. "We are a legally registered, privately held corporation with a strong reputation for privacy protection. Naturally, proxy users are much more comfortable placing their Facebook credentials and data in our hands than through a new proxy site whose owner is unverifiable."
Because of its American location, idcloak is also not required by US law to keep IP logs. "Even in the wake of the recent NSA scandals, this is an advantage over proxy services in most other parts of the world, including Europe, where it is a legal requirement to keep logs," says Welles.
idcloak's release comes just two weeks before the firm's primary service hits the market, the internet freedom VPN: a fast, software-based technology capable of unblocking any site or service. The firm offers advance subscribers an Early Bird discount.
To learn more about idcloak.com, see Who is idcloak.