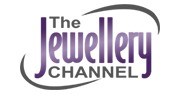 ...the Half Carat Solitaire Diamond Ring Special is truly something for jewellery fans to get excited about, since they will be able to bag this superb luxury item at a price that is virtually unheard of on the High Street.
(PRWEB UK) 13 September 2013
Friday 13th is set to be one of the luckiest days of this year – exclusive to their website, The Jewellery Channel (TJC) is unveiling Certified half carat diamond solitaire rings, set in 18k white or yellow gold, at a massively discounted steal.
What makes this such an amazing on-going offer is that these supreme quality diamond rings will be retailing at TJC for just £849.99. Discerning shoppers are sure to be stunned by this, since the normal High Street price for such a magnificent luxury jewellery item is a pocket stretching £1999.99.
The reason that TJC is able to provide such exceptional value for money is that they make it their prime goal to bring customers outstanding jewellery at outstanding prices. One of the main ways they achieve this is by cutting out the Middleman – their vast range of spectacular jewellery is either crafted by their own expert artisans or sourced direct from manufacturers and designers.
This means that customers get to benefit from massive savings compared to buying from the High Street.
Secondly, as part of a large conglomerate, The Jewellery Channel has the buying power to make bulk purchases from manufacturers. This also significantly knocks down the price tag, bringing further appealing savings to customers.
In addition, TJC choose to give jewellery fans the best prices possible rather than having them pay the price tag for unnecessary overheads such as High Street stores or expensive marketing. Their useful website (complete with a 24/7 Personal Shopper) and TV shopping network allow shoppers to buy straight at the source, without the added expense of unnecessary frills.
For jewellery connoisseurs who dream of owning rare and expensive yet unforgettably stunning Tanzanite gemstones, TJC is further able to deliver surprising affordability compared to the High Street because they are one of only eight site holders to the 'Tanzanite One' gem mine. This exclusive position enables them to offer their customers a host of jewellery featuring precious Tanzanite at prices they would be very hard pressed to find elsewhere.
TJC has gained a leading reputation not only for excellent value for money, but also for uncompromising quality as respected members of their industry. They are affiliated to The British Jewellers Association (BJA), The Jewellers Board of Trade and the International Coloured Gemstone Association, amongst others.
Managing Director of The Jewellery Channel, Colin Wagstaffe, commented on their exclusive upcoming offer: "We are extremely proud to be able to give our valued customers this opportunity of a lifetime – the Half Carat Solitaire Diamond Ring Special is truly something for jewellery fans to get excited about, since they will be able to bag this superb luxury item at a price that is virtually unheard of on the High Street. We are certain people will be absolutely delighted."