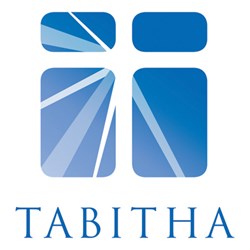 Lincoln, Neb. (PRWEB) September 13, 2013
Tabitha, your answer for Elder Care, is proud to be named the recipient of the prestigious 2013 Lincoln Chamber of Commerce Cornerstone Award. Honoring leadership in the community, the Cornerstone Award recognizes the entrepreneurial spirit of businesses that have a substantial presence in Lincoln; provide innovative, customer driven services; show civic leadership through the betterment of Lincoln; and provide an atmosphere that gives employees maximum opportunities for growth.
"We are honored and humbled to be recognized as a pillar in the community," said Christie Hinrichs, Tabitha president and CEO. "Tabitha has, for more than 127 years, existed to be in service to this community, and it is exciting to be honored by the Lincoln Chamber of Commerce for our commitment."
Tabitha's ongoing commitment to the Lincoln community is demonstrated by its excellence in care, outstanding clinical outcomes, consistently positive customer service surveys and industry-leading employee loyalty. Tabitha was the first to provide a full continuum of Elder Care services in Nebraska; the first in the state to achieve Medicare-certified home health care and hospice care; the first in Lincoln and today, the city's only Meals on Wheels provider; and just the second in the nation to introduce the innovative Green House® concept, all while staying true to its mission of serving Elders in need, regardless of financial gain. Tabitha is a non-profit organization that serves more than 5,000 Elders each year with the help of more than 1,100 employees and 2,500 active volunteers.
As a nonprofit organization serving 28 Nebraska counties, Tabitha's love embraces a society where everyone is valued and empowered to live life to the fullest, with compassionate at-home support, innovative living communities, exceptional rehabilitation, health care and hospice services. For answers to all your aging questions, tune in to Tabitha's Answers on Aging, airing each Saturday morning, 9:30 a.m. on KFOR 1240 AM, or subscribe to Tabitha's quarterly magazine, The Answer, at http://www.Tabitha.org.