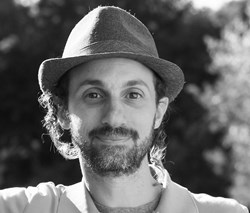 Tomorrow is Yom Kippur. I've experienced such warmth on both sides of the Israeli-Syrian border, and I thought this was the perfect time to reach out across the border in brotherhood.
Jerusalem, Israel (PRWEB) September 13, 2013
Social Entrepreneur and Rabbi David Mason knows Syria, or at least thought he did. Mason spent two weeks there in 1995, discovering a hospitality ethic and love for their leadership that he had never before encountered. "The Syrian people were amazing to me," Mason recalled. "One day I decided I wanted to eat a meal with a local family. I entered a residential neighborhood of Aleppo and had not walked a block before I was surrounded by 20 men asking who I was and debating which one would invite me home for dinner."
So it was with a heavy heart that Mason observed the current fighting from afar. "When I lived in the Golan Heights, I could hear the explosions from my home. What I see on the news is so unlike the country I knew. I remember one night in Hama arguing with a Syrian friend about how unsafe it was for cars to have such large pictures of Hafez al-Assad on their windshields, how were they supposed to see the road. But my friend just laughed and said that's how things were there."
Masons new business, FlowOver, gives 10 percent of its revenue to helping people in need. FlowOver's pilot project, Cabinet Hardware.org, specifically aims to help individuals in need of help rebuilding their homes or businesses. "It seemed like such a natural fit to help the Syrian people, who were so hospitable to me," Mason added.
Yet, when he tried to find a fitting project to fund, Mason met with unexpected resistance. "The first obstacle I really should have seen coming. Families victimized by the fighting were unwilling to have their needs highlighted on our site lest they face retribution from government forces. We then shifted our attention to trying to help Syrian refugees who managed to escape to Jordan where they no longer had to fear reprisals from Assad's troops. However, we found the same fear in the refugee camps. They were no longer afraid of reprisals from Assad's troops; instead they feared being killed by the hands of their fellow refugees for receiving help from an Israeli or a Jew.
"Tomorrow is Yom Kippur, the holiest day of Jewish calendar, and the day when we try to make rectifications, to hold ourselves up to the highest levels we can reach. I've experienced such warmth on both sides of the Israeli-Syrian border, and I thought that the days leading up to the holiday was the perfect time to reach out across the border in brotherhood."
Though his first two attempts at creating a relief project through his websites for Syrians have been rebuffed, Mason has not lost hope. Cabinet Hardware.org has already begun working on a third project, one that would bring low cost water filtration systems to families in the Jordanian refugee camps where sanitation is poor. "By focusing on the water issues, and not highlighting any one family as we normally do, we're hoping we can avoid the fear factor and help the refugees in a way that will be accepted."