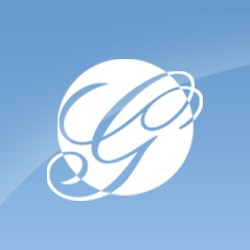 Maureen and the Love House Kids Program work tirelessly to assist children and families in crisis. I am happy to be able to provide 100% of all proceeds raised from our silent auction to this organization. ~ Dr Leber
Scottsdale, AZ (PRWEB) September 16, 2013
Dr. Geoffrey Leber will hold his annual open house on September 19, 2013 from 4-7PM at his office located at 5410 N. Scottsdale Rd Suite D-500 in Paradise Valley, AZ. Area residents interested in learning more about plastic surgery in a fun and relaxing environment are encouraged to attend. Our open house gives current and perspective patients the chance to learn more about the many procedures offered by Dr. Leber and the staff of the Leber Skin & Laser Center. The public is welcome to attend this informal gathering. "It's a wonderful opportunity to learn more about the different procedures we offer, meet my staff and ask any questions they might have," says Dr. Leber.
Open house only specials, goody bags, hourly giveaways and numerous silent auction items and treatment packages will be available at the event. All silent auction proceeds will be donated to the Love House Kids Program. This charity was started by AZ resident, Maureen Karpinski, many years ago to assist abused and neglected children in Arizona. Being a father of three children, Dr. Leber is passionate about plight of abused and neglected children. "Maureen and the Love House Kids Program work tirelessly to assist children and families in crisis. I am happy to be able to provide 100% of all proceeds raised from our silent auction to this organization", said Dr. Leber.
The open house will include the opportunity to tour the facility, aesthetician and skin care rooms, massage rooms and the laser treatment facility. Representatives from ZO Skin Health, Skin Medica, Neocutis, Lumenis, IS Clinical, Somme, Whish and Kristen Florian will be on hand to help answer any questions.
Geoffrey E. Leber, MD, FACS, A double board certified practicing plastic surgeon for more than 12 years, he is renowned for his specialized training and expertise in cosmetic plastic surgery making him one of the best plastic surgeons in Arizona.
Recognized as a top Phoenix plastic surgeon, Dr. Geoffrey Leber provides natural-looking facial and body enhancements with minimal scarring, discomfort and recovery time. Backed by his expertise on the latest techniques and procedures, which he acquired from Beverly Hills (the plastic surgery mecca), Dr. Leber helps you reach your aesthetic goals and realize your dreams comfortably and safely.
Besides his numerous recognitions and awards, Dr. Leber is dedicated is to providing personalized and professional care with flawless surgical execution.
For more information about options in cosmetic surgery, contact Dr. Leber's office at (480) 945-5522 or visit his website at http://www.bevhillsdoc.com. The website contains thousands of before and after photos of Dr. Leber's patients.