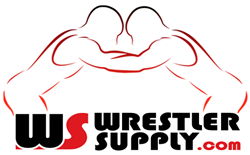 (PRWEB) September 13, 2013
Mixed Martial Arts fighter, Waylon Lowe, will meet the reigning featherweight champion this Saturday, September 14th, as part of the World Series of Fighting 5. Waylon Lowe will be fighting with the support of a new company, Wrestler Supply, based out of Knoxville Tennessee. Wrestler Supply is founded and run by former and current wrestlers who are passionate about the industry and it's needs.
Wrestler Supply is a growing national business that proudly offers everything from youth to professional wrestling gear at highly competitive prices. Waylon serves on the Advisory Committee for Wrestler Supply, drawing on his wide range of wrestling experiences to provide advice on top wrestling gear for wrestlers of all levels. His participation with this business is a testament to their support of youth and professional wrestlers. Both Wrestler Supply and Waylon Lowe have a focus on commitment, training and performance, making them natural partners.
Though Lowe is relatively new to the featherweight world, he has begun strong, beating competitors with a knockout in four straight fights and winning 6 of his last 7 bouts. Lowe formerly wrestled for the University of Findlay where he made his school famous by becoming their first NCAA national champion in any sport. During his college wrestling career, Waylon won the NCAA Division II championship three times. He won a total of 112 matches during his college career. At the high school level, Lowe wrestled for Jefferson City High, becoming a state champion wrestler.
This weekend, Lowe will face reigning featherweight champion, Georgi Karakhanyan in the final of the main card of World Series of Fighting 5. Waylon's fight record stands at 14-4 while his opponent, Karakhanyan has a record of 21-3-1. The fight will be broadcast on NBC sports at 9 pm eastern, September 14th. Waylon Lowe will fight at the Revel Hotel and Casino in Atlantic City, New Jersey.
For more information on the wrestling gear Waylon Lowe advises on, visit WrestlerSupply.com. or contact Cindy Ferguson at cferguson@wrestlersupply.com or by phone at 865-671-5151.