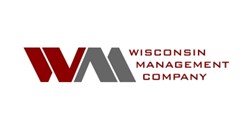 (PRWEB) September 12, 2013
Regardless of one's view of the current market, it's hard to deny that property investment is on the rise, and the real estate climate in Milwaukee is a prime example. This of course means that there are many new or even first-time property owners that need to find the right Milwaukee property management company to run the operations of their investments.
Wisconsin Management Company has an instructional tool that will help teach investor owners the right things to consider when hiring a property management company. Through this tool, property owners can properly assess who will be the best fit for their property's management in the local marketplace.
"Milwaukee has a lot of property owners that are in need of a management company that cares. Wisconsin Management Company has been built over 35 years by catering to investors and improving their property's financial performance. We solve investor's real estate challenges profitably." - Bob Christian, Regional Manager of Wisconsin Management Company, Inc.
Christian also stated, "Wisconsin Management Company is growing in Milwaukee and we would love to be an option that investor owners consider when looking for property management. No matter what, using this tool will guide you to make an informed decision in what property management company to hire."
Through the guided instruction of how to hire property management, one will learn the right questions to ask, such as "what methods are used for screening tenants?" And which pitfalls to avoid, like "Do not just look at the percentage quoted by the management company. Hidden costs in some contracts can be vitally detrimental." These are just a few key factors that are taught by Wisconsin Management Company to help investors choose the best property management in Milwaukee.
About Wisconsin Management Company
Wisconsin Management Company provides property management services to Milwaukee, Waukesha, Ozaukee, and Washington Counties. Through their efforts and dedication, Wisconsin Management Company was named the AASCW 2012 Property Management Team of the Year. For more information, and to schedule a consultation visit http://www.wisconsinmanagement.com