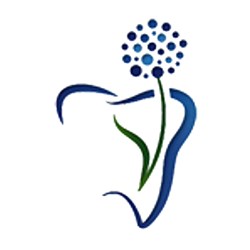 Bloomingdale, Illinois (PRWEB) September 13, 2013
Bloomingdale now has a new dental office to serve its community and surrounding areas. Conveniently located in Springbrook Shopping Center, on 156 E Lake St, Ste A, Blooming Smiles Dental Studio is ready to provide a range of dental services, including dental cleanings, preventive care, fillings, root canals, extractions, crowns, and general consultations.
Dr. Gabriela Duraes, the owner, is new to the area herself. Originally from Brazil, she relocated to the Chicago area just 18 months ago, after pursuing an Advanced Education in General Dentistry program at the University of Maryland in Baltimore "I am in love with the area. People are warm and welcoming." she says. "I am proud to call Bloomingdale my new home and look forward to providing the community with excellent dental care. "
To celebrate the opening, Blooming Smiles Dental Studio is offering free lifetime whitening to all patients. A $79 special for exam, x-rays and cleaning is also available. Patients can schedule appointments on early and late hours, as well as on Saturdays. Dr. Duraes and her staff are Spanish-speakers and are ready to serve the Hispanic population as well. Blooming Smiles Dental Studio accepts most dental insurances.
In addition to its brand new facilities, Blooming Smiles Dental Studio has state-of-the-art technology, including electronic health records, digital xrays and intra-oral cameras, to assure patients receive the best treatment possible. However, being in practice for 8 years, Dr. Duraes also understands that the patient's well being is key. "With both my parents being dentists, I grew up in a dental office. Thus, dentistry has been a huge part of my life," says Dr. Duraes. "My goal with Blooming Smiles Dental Studio is to eliminate the impression that visiting the dentist has to be an unpleasant experience. Everything from our reception to our operatory rooms was constructed with the aim of making the patient feel comfortable and at ease."
For more information about Blooming Smiles Dental Studio, visit Bloomingsmilesdentalstudio.com or call (630) 295-9600.
About the owner, Dr. Gabriela Duraes
Originally from Brazil, where she obtained her DDS degree, Dr. Duraes distinguished herself during her dental education by ranking 2nd in her class. After obtaining her dental degree, she completed a two-year Advanced Education in General Dentistry program at the University of Maryland. She excelled at the University of Maryland and received the "Harry W. F. Dressel Award" for clinical proficiency in General Dentistry and the concept of total patient care. Dr. Duraes also earned a Master's degree in Biomedical Sciences. She published the results of her Master's thesis in the Journal of Dental Research, one of the most prestigious dental scientific journals. She is currently an Adjunct Faculty member at Midwestern University's College of Dental Medicine and is a member of the American Dental Association, Illinois State Dental Society and Chicago Dental Society.