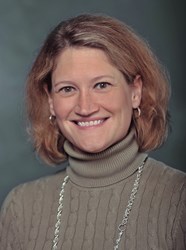 Anyone who wants to advance their career or be considered for an executive position within their organization should consider getting an MBA at Husson University
Bangor, Maine (PRWEB) September 17, 2013
Husson University announced today that it has entered into an agreement with Hollywood Casino, Hotel and Raceway to offer master of business administration (MBA) classes to Hollywood Casino employees in Bangor, Maine.
"We look forward to partnering with Hollywood Casino and providing their associates with the essential knowledge they need to achieve career success," said Marie Hansen, PhD, dean of the College of Business at Husson University. "Our program will help individuals achieve their full potential while providing their employer with a better educated, more highly skilled workforce."
Students will have the option of attending traditional classes at Husson University's Bangor campus or classes offered on-site at Hollywood Casino. In addition, casino employees enrolled in the MBA program will have the opportunity to take courses online. This flexible educational delivery model will allow men and women who work for Hollywood Casino to complete their MBA degrees in just two to three years while simultaneously balancing the competing demands of career and family.
Scott Welch, director of human resources at Hollywood Casino said, "As an employer, we're committed to professional development. That's one of the reasons why we provide tuition assistance to full and part–time employees enrolled in courses at Husson University and other Maine institutions of higher learning."
Hollywood Casino and the College of Business at Husson University have a long history of successful partnerships. For many years the organizations have worked together to provide experiential learning opportunities to Husson University students through internships, part-time and full-time positions.
In reflecting on the institution's successful partnership with Hollywood Casino, Lee P. Speronis, JD, CHE, director of the School of Hospitality, Sport and Tourism Management at Husson University remarked, "Many of the casino's key management positions have been filled by our graduates. They are a living testament to the quality of our MBA program. Given the positive experience Hollywood Casino has had with our students, it makes sense they would offer their employees the chance to continue their education with us."
Stephanie Shayne, director of the MBA program at Husson University, said, "Anyone who wants to advance their career or be considered for an executive position within their organization should consider getting an MBA at Husson University. The experience of studying leadership and management can help prepare individuals to effectively lead teams and achieve organizational objectives. In today's highly competitive, global job market, a Husson University MBA serves as a mark of distinction."
For more than 100 years, Husson University has prepared future leaders to handle the challenges of tomorrow through innovative undergraduate and graduate degrees. With a commitment to delivering affordable classroom, online and experiential learning opportunities, Husson University has come to represent superior value in higher education. Our Bangor campus and off-campus satellite education centers in South Portland, Wells and Presque Isle provide advanced knowledge in business; health and education; pharmacy studies, science and humanities; as well as communication. In addition, Husson University has a robust adult learning program. For more information about educational opportunities that can lead to personal and professional success, visit Husson.edu
# # #