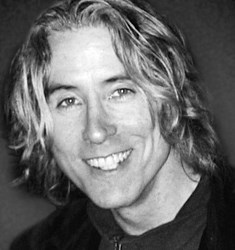 Los Angeles, CA (PRWEB) September 12, 2013
Founder and CEO of Infuse Creative, LLC, Gregory Markel, an SEO pioneer who leads Digital Marketing, Reputation & Security Agency Infuse Creative, guested on Los Angeles radio station KFWB's 'Business Rockstars' mentor segment Tuesday, September 10th, 2013.
Gregory provided on-the-air analysis and mentor advice to budding entrepreneur Nancy Kerr regarding her Plate-A-Cup® online business. Gregory provided Nancy live expert advice and 'next steps' in the video, paid search, SEO, and email marketing areas of her business as well as site and landing page/user analytics.
About Gregory Markel and Infuse Creative: http://www.infusecreative.com
Infuse Creative, founded by Gregory Markel, referred to as 'one of the pioneers of SEO,' has provided search engine optimization, social media, mobile, TV advertising, reputation management, security, and digital marketing services and technology to an extremely diverse range of clients comprised of politicians, celebrities, well known executives, governments, corporations and others for the last 15 years including notable names such as; Sony, Universal, Roadside Attractions, Mazda, Disney, Gibson Musical Instruments, New Line Cinema, Warner Bros., Participant Media, Pacificare, The BBC, Ed Hardy, Led Zeppelin, Lord of the Rings, CBS, FOX, The National Geographic Channel, Transcendental Meditation, The State of California, Reality
Executives International, and many more. Follow on Twitter: ‪http://twitter.com/infusecreative
About 'Business Rockstars'
'Business Rockstars' is a daily M-F radio show on KFWB News-Talk 980 for entrepreneurs by entrepreneurs. Host Ken Rutkowski connects the listener to some of the biggest names in business to share their experience and knowledge of entrepreneurship. Previous guests have included Larry King, Henrik Fisker, Cheryl Tiegs, Nolan Busnell, Michael Robertson and many others.
Business Rockstars was co-founded by Steve Lehman a Principal in the Investment Banking firm of Broadstream Capital Partners LLC. Mr. Lehman is a Partner in Broadstream Capital Partners. Mr. Lehman served as President and Chief Executive Officer of Premiere Radio Networks Inc. from company inception in January 1987 until its sale for $190 million to Jacor (now Clear Channel Communications). He was one of the founders of Premier Radio.