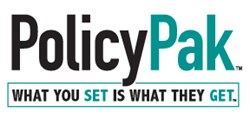 All applications are important, which is why PolicyPak supports so many of them, even graphic artsy programs.
(PRWEB) September 13, 2013
PolicyPak Software, the leader in desktop and application management, recently unveiled a new Pak for Corel PaintShop Pro.
The pre-configured Pak for Corel PaintShop Pro allows network administrators to set and enforce expectation for users application, so the application is the same each time it is launched. One of the important features of the Pak is that it allows admins to ensure the "Enable the Undo system" is always checked. And also make sure it stays unchecked by using the "Disable Corresponding Control in Target Application" feature of PolicyPak that makes sure that users can't modify the settings at all. A full list of features for the Pak can be found on the PolicyPak website.
IT Admins and network administrators who want to try out the PolicyPak software can get a free trial by attending a Group Policy Webinar at the PolicyPak Website, or by calling (800) 883-8002.
Jeremy Moskowitz, Group Policy MVP and founder of PolicyPak Software talked about the Corel PaintShop Pro Pak when he said, "You might think, well it's only a graphic artsy program, it's not as critical as Outlook and the web browser. It's not important, until your art department is tying the help desk phones about a misconfigured application settings, rather than putting the finishing touches on the new advertising spread that's due tomorrow. All applications are important, which is why PolicyPak supports so many of them, even graphic artsy programs."
PolicyPak can deliver settings using Microsoft Active Directory Group Policy, Microsoft SCCM, Dell KACE, or any other management tool.
About PolicyPak Software:
PolicyPak Software (http://www.policypak.com) is the leader in application compliance and desktop management tools for Active Directory. The software enables IT pros to deliver, lockdown and remediate settings for desktops, laptops, VDI sessions, company devices, as well as personal "BYOD" devices. Customers who use PolicyPak are also able to manage all of their other enterprise desktop applications the same way, such as Firefox, Java, Acrobat, and custom applications. These other Paks are included free for PolicyPak Professional customers. PolicyPak was founded by desktop management expert and Microsoft Group Policy MVP Jeremy Moskowitz.