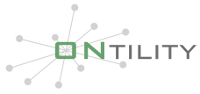 We provide our customers the best quality product and strongest support when they work with us, and we expect our new online store to contribute strongly to this aim.
Houston, TX (PRWEB) September 17, 2013
ONTILITY, a leading wholesale distributor of solar equipment and provider of solar training, design, and consulting, today announces the opening of its online store. Offering a growing selection of high-quality solar equipment, this store provides greater convenience to both current and new customers.
The newly-launched store is currently offering a broad array of solar PV modules, inverters, electric vehicle charging stations, and solar attic fans. The array of items offered online will continue to grow until it matches ONTILITY's full catalogue of products.
"Soon, our customers will be able to buy a full solar equipment system through our new online store," said Kirk Wehby, CEO of ONTILITY. "While one-on-one sourcing with our sales representatives offers a rich source of solar expertise and consulting, this new option will allow customers more autonomy if they wish to undertake their solar projects independently. Our online store will provide a much more expedited process for these customers."
The new store features easy-to-use search functions, with filtered navigation making specific products easy to find. There are also no limited- or minimum-purchase requirements. Instead of requiring that customers buy a minimum unit such as a box or pallet, installers and homeowners may buy any quantity. This is in support of ONTILITY's goal to provide all customers highly efficient and flexible purchases. Free shipping is available on all online orders.
Additionally, customer service will be coming soon for ONTILITY online shoppers, providing the same level of support as that provided by ONTILITY's sales and consulting representatives.
"We provide our customers the best quality product and strongest support when they work with us," said Mr. Wehby, "and we expect our new online store to contribute strongly to this aim. We hope to offer the best possible experience and convenience to new and existing customers, maximizing their efficiency while still providing the full support and expertise of the ONTILITY staff."
To explore the ONTILITY online store, visit http://www.ONTILITYStore.com.
About ONTILITY
ONTILITY is committed to Connecting the Last Mile of the Solar Industry. In just over two years, ONTILITY has grown from a start up to an 80M solar business success leader featuring Solar Distribution, Solar Training, Solar Business and Project Support Services and Solar Solutions. Learn Solar design & installation through our professional solar training. Buy Solar from our stocking warehouse of superior solar products at competitive prices. Enjoy Solar Business Success with our full range of partner support services including engineering and design consulting, proposal support, sales and marketing programs, technology solutions, due diligence and financial support, lease programs, custom training and project consulting. Team with us on residential, commercial and large scale Solar Solutions. ONTILITY brings you best-in-class solar business and project training, products, support, services and solutions.
More Information, Please Call or Visit Us: 877.558.7479 or http://www.ontility.com.
# # #
Media contact:
Alexandra Harrison
Marketing and Strategic Accounts
Tel: 281-854-1400
Email: alexandra(dot)harrison(at)ontility(dot)com
Website: http://www.ontility.com