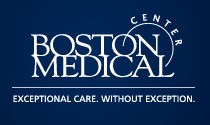 Boston Medical Center has captured this idea perfectly with the simple elegance of its innovation and its impressive results."
CLAREMONT, Calif.—
(PRWEB) September 13, 2013 -- The Drucker Institute, a social enterprise based at Claremont Graduate University, announced today that Boston Medical Center has won the 2013 Peter F. Drucker Award for Nonprofit Innovation.
The judges recognized Boston Medical Center for its efforts to ease patients' transitions from hospital to home, and honored it with the $100,000 prize—an award made possible in large part through the generosity of The Coca-Cola Foundation.
In all, the Drucker Institute received a record 864 applications this year from nonprofit organizations in 49 states and the District of Columbia.
Under the Reengineering the Discharge Process initiative, launched in 2003 and known as Project RED, a Boston Medical Center team developed and tested 11 mutually reinforcing components that define a high-quality hospital discharge. An avatar named "Louise," a virtual patient advocate, helps hospital staff to administer the components. Complementing the digital assistant's work is a decidedly lower-tech tool: an individualized, spiral-bound color booklet, which is highly accessible to discharged patients with limited health literacy.
The booklet lays out just what people need to know in order to prepare them for the days between their discharge and their first outpatient visit —a period, studies show, when poor communication and inadequate information often trigger new medical problems, re-admissions to the hospital, increased costs and gaps in health and safety. Specifically, the booklet lists medications, provides a color-coded calendar of upcoming appointments and tests, contains an illustrated description of the discharge diagnosis and explains what to do if a problem arises.
"Among the things that most impressed the judges was the effectiveness of the discharge booklet," said Rick Wartzman, the executive director of the Drucker Institute. "One of Peter Drucker's core principles was that 'innovations have to be handled by ordinary human beings. . . . Anything too clever, whether in design or execution, is almost bound to fail.' Boston Medical Center has captured this idea perfectly with the simple elegance of its innovation and its impressive results."
A randomized control trial, performed in 2009 with 749 patients, found a 30% lower rate of hospital utilization in the RED intervention group compared with usual care within 30 days of discharge. One readmission or emergency department visit was prevented for every seven participants receiving the intervention. What's more, costs among the RED intervention group were nearly 34% lower as compared with usual care.
The Drucker Award judges also took note of how Boston Medical Center's innovation is spreading. So far, RED is being replicated at more than 300 hospitals nationwide. And the system is being cited as a model under the Affordable Care Act, which is aiming to reduce hospital readmissions.
The final judges for the Drucker Award were Wartzman; Sumita Dutta, managing director at Golden Seeds; Geneva Johnson, former president and CEO of Family Service America and secretary of the Frances Hesselbein Leadership Institute; Mario Morino, co-founder and chairman of Venture Philanthropy Partners and chairman of the Morino Institute; Sally Osberg, the president and CEO of the Skoll Foundation; and C. William Pollard, chairman emeritus of ServiceMaster Co. and a member of the Drucker Institute's Board of Advisors.
"Project RED is an example of the innovative work we do here to provide safe, effective care to the whole patient," said Kate Walsh, president and CEO of Boston Medical Center. "We are extremely proud of the Project RED team, led by Brian Jack, and pleased to see them honored with the Drucker Award for this creative approach to decreasing hospital readmissions."
The Drucker Award has been given annually since 1991 to recognize existing programs that meet Peter Drucker's definition of innovation—"change that creates a new dimension of performance." The cash prize is designed to celebrate, inspire and further the work of innovative social-sector organizations based in the United States. Thanks to funding from The Coca-Cola Foundation, the first-place award will remain at $100,000 through at least 2015.
Wartzman pointed out that the Drucker Award application has itself become a way to teach nonprofits about Peter Drucker's key principles of innovation. A survey of those completing this year's application found that 93% said they now had a better understanding of how their program was innovative, and, most significantly, 84% said the application had prompted them to explore additional opportunities for innovation in their work.
About the Drucker Institute
The Drucker Institute at Claremont Graduate University is a social enterprise whose mission is strengthening organizations to strengthen society. It does this by turning Peter Drucker's ideas and ideals into tools that are both practical and inspiring. Major corporate CEOs, social sector leaders, government officials, middle managers and even high school students all use these tools to be better at what they do. For more information, please visit: http://www.druckerinstitute.com.
About Claremont Graduate University
Founded in 1925, Claremont Graduate University is one of the top graduate schools in the United States. Our five academic schools conduct leading-edge research and award masters and doctoral degrees in 22 disciplines. Because the world's problems are not simple or easily defined, diverse faculty and students research and study across the traditional discipline boundaries to create new and practical solutions for the major problems plaguing our world. A Southern California-based graduate school devoted entirely to graduate research and study, CGU boasts a low student-to-faculty ratio.
About the Coca-Cola Foundation
The Coca-Cola Foundation is the global philanthropic arm of The Coca-Cola Company. It has awarded more than $500 million in grants to support sustainable community initiatives, including water stewardship, community recycling, active healthy living and education. For more information about The Coca-Cola Foundation, please go to http://www.coca-colacompany.com/our-company/the-coca-cola-foundation.
About Boston Medical Center
Boston Medical Center is a private, not-for-profit, 496-bed, academic medical center that is the primary teaching affiliate of Boston University School of Medicine. Committed to providing high-quality health care to all, the hospital offers a full spectrum of pediatric and adult care services including primary and family medicine and advanced specialty care with an emphasis on community-based care. Boston Medical Center offers specialized care for complex health problems and is a leading research institution. Boston Medical Center and Boston University School of Medicine are partners in the Boston HealthNet – 14 community health centers focused on providing exceptional health care to residents of Boston. For more information, please visit http://www.bmc.org.