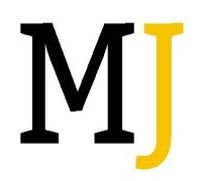 MediaJobs.com: finding the great companies first.
New York, NY (PRWEB) September 19, 2013
E-commerce managers in the fashion and beauty industry need to pay attention to RankandStyle.com. The impressive numbers from this company that just launched in April will even be surprising to the most seasoned digital marketer. MediaJobs.com's Roy Weissman recently interviewed Sarika Doshi, co-founder of RankandStyle.com in the article The Top of the Top 10 in Fashion and Beauty. Sarika reveals how she went from attorney to e-commerce fashion leader with more than 300,000 page views in the first weeks following the launch of RankandStyle.com
RankandStyle.com is a fashion platform that makes shopping a breeze for users by providing Top 10 lists that are data driven on fashion, style and beauty products. Those in digital marketing jobs will learn how a very special algorithm was created to perform the research for the user by aggregating the latest information from magazines, review, blogs and retail stores. Sarika explains how the idea for the site came from the fact that the founders want to innovate how shoppers are able to find the best products without spending a whole lot of time. Calling the platform "the first Consumer Reporters for women," they hope to narrow the gap between how efficient and empowering the Internet has been for users. Internet users can Google terms like "best black dresses" and they would get millions of results in no particular order and RankandStyle.com simplifies the process – those in e-commerce jobs will learn how by reading this article.
Sarika shares who their target market is and how they go about reaching them as well as how they push out content to customers and potential customers. Those in social media marketing jobs will be interested to learn how social media plays a role in this process. Sarika shares her background as well as the background of the two other co-founders and discusses how the award-winning company is taking a trend marketing approach to the business as opposed to a demographic approach to marketing.
Since the company does not actually sell anything themselves, they use a click-through affiliate sales model, e-commerce managers will learn how they offer links to purchase products without any direct relationships with the retailers. She reveals the marketing mix that they use to generate awareness and launching with no subscribers and no viewership and then a month later close to 400,000 page views – this is a must-read.
About MediaJobs: Making Your Job Search Easier by Finding the Great Companies First
MediaJobs.com is a digital news platform that combines the power of news articles with listings for media jobs to bring rich context and strategic insight to jobseekers in the media landscape. MediaJobs.com provides source insider information from the hottest media companies, top players and products worldwide.