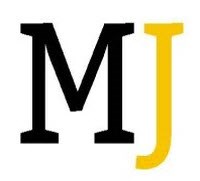 MediaJobs.com: finding the great companies first.
New York, NY (PRWEB) September 25, 2013
If a social network raises $30 million in funding, most social media managers want to learn their secrets. In the article Fast Rising Business Social Media Start-Up Hearsay Social Heads for the Stratosphere, MediaJobs.com shares the secret behind the success of Hearsay Social and reveals trends in the business to business social media industry.
Hearsay Social, launched in 2009, provides assistance to businesses in order to help them achieve regulatory compliance, in addition to building strong relationships with customers and promote brand presence on social media networks including Facebook, Twitter, LinkedIn, Google+ and Foursquare.
Readers will learn about the co-founders Steve Garrity and Clara Shih – two very prominent business leaders - as well as how the focus of the business evolved from helping businesses increase their social media presence to a "social selling platform" and exactly what that means. Those in digital marketing jobs will learn how this innovative company is doing something that none of their competitors are. And their research backs up what they say – a recent company study revealed a surprising number of their customers that are using the platform to build more solid customer relationships and generate new leads.
Another article that gives insight into trends in the business to business social media industry is Hello Social Launches to Help Social Media Campaigns Hit Paydirt. In the article, MediaJobs.com spotlights Hello Social, a Toronto-based start-up that assists companies that want to run contests on social media sites like Facebook by pinpointing trends and opportunities, which will lead to better engagement and higher conversion rates.
Social media managers will be interested to learn how the web-based platform creates social promotions that measure results simply and with accuracy. The article details the process the company uses to set up a promotion and how it can be used to generate leads for the brand. The company's co-founder explains how the process works for clients and how much a campaign can be expected to cost.
Businesses are using social media everyday to build relationships and promote brand awareness. Those in the digital marketing industry must be educated and up-to-date on all the current news and trends. MediaJobs.com presents news coupled with insights such as these to arm strategic job seekers with the knowledge and skills that they need to succeed in the tech industry.
About MediaJobs: Making Your Job Search Easier by Finding the Great Companies First
MediaJobs.com is a digital news platform that combines the power of news articles with listings for media jobs to bring rich context and strategic insight to jobseekers in the media landscape. MediaJobs.com provides source insider information from the hottest media companies, top players and products worldwide.