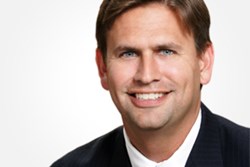 I actually love it when everyone hates my idea - it's where the money is made.
- Steve Sjuggerud
Baltimore, MD (PRWEB) September 18, 2013
Expert investment analyst Steve Sjuggerud shared the mic with host of S&A Investor Radio, Frank Curzio last week to discuss the "secrets of being a contrarian investor".
"A lot of people think that they're contrarian investors but they're really not," stated Curzio. "But you (Sjuggerud) specifically –you like to buy things that are totally out of favor."
The term contrarian investor is most commonly used to describe someone who profits by investing in a manner that is different from that of conventional wisdom.
Sjuggerud explained that he "looks beyond the headlines" to find his most successful investment ideas stating, "I actually love it when everyone hates my idea - it's where the money is made.
"When you saw everyone at cocktail parties in 2006 here in Florida talking about their latest real-estate deal and how they're quitting their day jobs to be real-estate investors, you knew the top was in," Sjuggerud went on to say, "And by 2009, when the bottom was starting to fall out, no one's talking about it anymore. That's when I'm getting interested."
You can listen to the entire interview between Sjuggerud and Curzio here.
S&A Investor Radio is an independent financial research podcast hosted weekly by Frank Curzio and produced by Stansberry Radio. Host Frank Curzio is one of America's most recognized experts in the small cap sector. He is the voice behind S&A Investor Radio, as well as the editor of S&A's Small Stock Specialist, and the exclusive emerging technology micro-cap advisory, Phase 1 Investor. Before joining Stansberry, Frank lived and worked in New York City writing for TheStreet.com. He is still mentioned numerous times on Jim Cramer's Mad Money, and has been a guest on Fox Business News, Stansberry Radio, and CNBC's The Kudlow Report and The Call.
About Steve Sjuggerud
Dr. Steve Sjuggerud is the founder and editor of one of the largest financial newsletters in the world, True Wealth. Since inception in 2001, True Wealth readers have made money every year with safe, contrarian investment ideas.
Steve did his Ph.D. dissertation on international currencies, he's traveled to dozens of countries looking at investment ideas, and he's run mutual funds, hedge funds, and investment research departments. Steve's investment philosophy is simple: "You buy something of extraordinary value at a time when nobody else wants it. And you sell it at a time when people are willing to pay any price to get it." It's harder than it sounds, but Steve continues to be able to do just that for his readers.