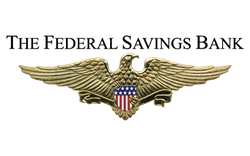 FHA loan programs have been very popular with U.S. consumer, particularly first-time homebuyers.
Chicago, IL (PRWEB) September 12, 2013
The Federal Savings Bank knows that FHA mortgages have long been a valuable tool for homebuyers seeking an affordable loan. Now, two senators are pushing the U.S. government to allow a broader spectrum of consumers to obtain FHA home loan modifications.
"A deal to expand the FHA program would be better for Americans, and of course, better for business. I am support of an expansion program," says Nick a banker at The Federal Savings Bank.
In a letter to the chief of the FHA, Senate Democrats Tim Johnson and Elizabeth Warren took issue with restrictions regarding "currently employed" individuals.
"While verifying employment is an understandable requirement if a borrower's income source is employment, the 'currently employed' requirement discriminates against the many Americans who have stable and verifiable sources of income apart from employment: seniors with personal retirement accounts, Social Security benefits or survivor benefits; disabled individuals with disability benefits or Social Security Disability Insurance; veterans with veterans' benefits; and single mothers receiving alimony or child support," the letter stated as reported by AmericanBanker.com on September 10th. "We ask that you promptly address this problem and make clear that borrowers who rely exclusively on unearned income sources are not categorically excluded from FHA's loan modification program."
FHA loan programs have been very popular with U.S. consumers, particularly first-time homebuyers. The low down payment requirement on FHA mortgages, which is only 3.5 percent compared to the usual 20 percent, has given many buyers a chance to become homeowners while saving thousands of dollars on upfront costs.
However, even the low down payment requirement for FHA loans is no match for those of a VA loan. Mortgages backed by the VA have no down payment requirements whatsoever for qualified servicemembers or their surviving spouses.
Contact The Federal Savings Bank, a veteran owned financial institution, to explore VA home loan eligibility.