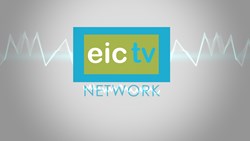 I want STEM girls to realize that they are so much more than a stereotype. Be proud. You have the power to change the world in ways others can't even fathom.
-Molly Cinnamon, Creator "This is Laura"
Los Angeles, CA (PRWEB) September 15, 2013
"This is Laura" encourages young women to embrace the power of education in Science, Technology, Engineering and Math. Created by then-15 year-old Molly Cinnamon, the 60-second spot bears the universally inspiring message "Don't Let Stereotypes Define You. Instead, Defy Them." The public service announcement makes its debut during the 17th Annual PRISM Showcase on broadcast, cable, on-demand and online outlets including EICnetwork.tv, Amazon (web streaming), U-verse (AT&T web streaming), KCWX (San Antonio), KHON (Honolulu), Lin TV (Savannah), KNVA/KXAN/KBVO (Austin), WRIC (Richmond/Petersburg). Additional airings are expected through March 2014. The PSA is being distributed by the Entertainment Industries Council, Inc. (EIC), producers of the PRISM television special.
"The more we see characters like 'Laura' celebrating real-life role models like Molly and her friends, the more young women and girls will feel accepted and empowered to pursue science, engineering and technology career paths to keep our nation on the cutting edge through innovation that will change all our lives," said Brian Dyak, President and CEO of EIC.
"People often make false assumptions about science and computer girls – and it's really difficult, especially in middle and high school, to not let those labels define you. I want STEM girls to realize that they are so much more than a stereotype. Be proud. You have the power to change the world in ways others can't even fathom." said Molly Cinnamon, Creator of "This is Laura."
Over the past three years, the PRISM Showcase has recognized the impact of science, engineering and technology in mental health and substance use prevention, treatment and recovery. "Did You Now" segments have been a part of the PRISM show airing on flagship airing partner FX, and other outlets, shining a spotlight on the intersection of these important topics.
"With media as a motivating source, we are spurring a national conversation that will lead to a shift in attitudes and behaviors toward a more informed society of future innovators. EIC and our partners are igniting a movement to inspire and enable young people, especially women, girls and minorities, to enter the Science, Engineering and Technology workforce through projects and programs like 'This is Laura,'" Dyak continued.
"Science, engineering, and technology play huge roles in our daily lives – including entertainment. From film to television, from scripted to reality to animation, from pre to post production, STEM is integral. Take your favorite TV show. Learn how it's made. You may find a new passion," Cinnamon continued.
For more information, or to view and share "This is Laura," visit EICnetwork.tv
About Entertainment Industries Council
EIC is a non-profit organization founded in 1983 by leaders within the entertainment industry to bring the power and influence of the industry to bear on communication about health and social issues. The organization is considered to be the chief pioneer of entertainment and journalism outreach and a premiere success story in the field of entertainment education. This mission relies on providing resource information to the creative community and culminates in recognition of the industry through the national television special PRISM Showcase which addresses accurate portrayals of substance use issues and mental health concerns. The organization also produces the S.E.T Awards, honoring positive and non-stereotypical portrayals of science, engineering and technology.
For a complete list of health and social issues addressed by EIC and local projects please visit First Draft and EIC's website. EIC's web site is http://www.eiconline.org. The PRISM Awards web site is http://www.prismawards.com.