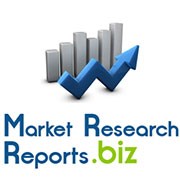 Albany, NY (PRWEB) September 13, 2013
WinterGreen Research announces that it has published a new study Telemedicine and M-Health Market Convergence Shares, Strategy, and Forecasts, Worldwide, 2013 to 2019. The 2013 study has 879 pages, 299 tables and figures. Worldwide markets are poised to achieve significant growth as the telemedicine systems merge with the smart phone systems of engagement to provide a way to improve clinical care delivery to patients with chronic disease, decreasing hospitalizations and visits to the emergency room. There is a convergence of telemedicine and m-health as the patients become more responsible for their own care delivery and their own health Clinical telemedicine services converge with m-health systems of engagement to lower cost of care and improve quality of care. Tele-medicine and M-Health Market Convergence driving forces relate to an overall trend toward ordinary people taking more responsibility for their own health. This trend has been more prevalent for women in the past 100 years than for men because women used to die very young and they had to learn how to keep themselves healthy. Women have been able to reverse this trend of dying young and to live longer than men in the past 40 years, illustrating that paying attention to health is important.
To check out the complete table of contents, visit: http://www.marketresearchreports.biz/analysis-details/telemedicine-and-m-health-convergence-market-shares-strategies-and-forecasts-worldwide-2013-to-2019
Healthcare patient, physician, and facility decision support markets are forecast based n the broad availability of smartphones combined with the IBM Watson technology that Watson offers Interactive Care Insights for Oncology. The cognitive systems use insights gleaned from the deep experience of Memorial Sloan-Kettering clinicians. Watson is positioned to permit clinicians to provide individualized treatment.
More options are based on patient medical information. IBM Watson in combination with Memorial Sloan-Kettering Cancer Center has information that represents the synthesis of a vast array of updated and vetted treatment. It is able to compute individual treatment guidelines. This represents a revolution in cancer treatment care and presages a major revolution in all healthcare treatment and diagnosis.
Because Watson is able to leverage published research it can stay more current than any clinician or group of clinicians can. Watson-is a cognitive computing system. The aim of Watson is to streamline the healthcare delivery process. Watson supports the healthcare decision making process. The system has the ability to ensure evidence-based care is provided.
Both tele-medicine and m-health contribute to healthcare delivery in the home. M-health will surely be delivered over the smart phone. Tele-medicine is evolving toward smart phone device delivery as well.
The cost of tele-medicine for the US veterans administration is $1,600 per patient per annum. This is substantially less than other NIC programs and nursing home care which can easily run to $100,000 per annum. VHA's experience is that an enterprise-wide home tele-medicine implementation is an appropriate and cost-effective way of managing chronic care patients in both urban and rural settings.
Click Here To Download Detail Report: http://www.marketresearchreports.biz/sample/sample/174464
Chronic disease conditions are best treated early on when there is a change in patient condition and an early intervention can make a difference. It is even better to treat them in a wellness treatment environment before there are indications of chronic disease, before symptoms develop, by addressing lifestyle issues early on.
Left to their own judgments, some patients typically are apt to make terrible decisions relating to their personal health either because of ignorance, genetic inheritance, or because of lifestyle habit. The ability to accurately access patient condition via a combination of advanced testing and telemonitoring creates the opportunity to intervene when what is called for clinically can make a difference, and permits provision for education regarding healthy living in a way that is likely to create compliance with clinician recommendations.
Home telemonitoring programs need to use advanced technology. Effective monitors support patient education. They support timely clinician intervention based on real vital signs data gathered on a daily basis. Health care for patients with congestive heart failure has been shown to be successful in reducing hospitalizations and trips to the emergency department, making these critical measures unnecessary in many cases.
Home patient monitoring means two things: the imminent rise of the expert patient whom the health authorities anticipate would self-manage his long-term medical conditions and the prominence of mobile devices as the go-between for clinicians and patients.
Telemedicine markets are emerging software markets. The consumer tablet computers are poised to become ubiquitous and inexpensive. As this happens telemedicine is becoming a fee for services much as a cell phone. The software runs on industry standard tablet computing devices. Clinicians gather patients information on a daily basis and provide consultation and intervention as needed for chronic conditions.
Brows All Report Of This Publisher: http://www.marketresearchreports.biz/publisher/5
Telemedicine now delivered on proprietary devices is becoming obsolete. The Honeywell / Samsung strategic alliance represents the model that works. Telemedicine market analysis indicates that the price points are way below device costs and that companies are seeking to gain market share by working with clients.
Telemedicine device and software companies recognize that their revenue stream will come from services delivery. Just as cell phones are paid for in conjunctions with the services contracts, so also the telemedicine applications will be paid by insurance. In some cases the insurance companies recognize that their long term costs are lower by delivering clinical intervention to try to impact lifestyle for patients with chronic disease conditions.
The telemedicine in the home is cheaper than the consequent emergency room visits and hospitalizations that occur if chronic conditions are ignored. There is a certain inevitability related to chronic disease condition care delivery. People that take care of themselves tend to stay healthy. People that are not attentive to protecting their health tend to have medical conditions that contribute to deteriorating health and benefit from early intervention when it is delivered in a manner to which the person can relate.
Telemedicine is, at its core, a way to extend clinical services to make them part of lifestyle consultation. . It provides a way to initiate two way communications with a patient, forever changing the doctor - patient relationship to a collaborative one. It means that physicians need to build collaboration skills or delegate those to their nurses which they have always done, but this time in a more effective manner, on that is supported by technology.
Telemedicine systems come from IBM, Intel, Honeywell, Vitarian, and Bosch Diagnostic Support Expert Systems. Tablets are poised to change telemedicine as are telepresence systems from Logitech among others. Clinical diagnosis is being impacted by the decision support systems. Clinical decision support systems (CDSS) have been a key aspect of telemedicine. Bosch offers the ability to track and update on a daily basis, questions that are able to address actual situations that patients face.
Diagnostic support expert systems promise to revolutionize healthcare. The mandated electronic health record (EHR) systems in all healthcare facilities, is a key enabler of diagnostic support expert systems. The objectives are to promote better and cheaper healthcare using diagnostic support based on the patient data collected from the telemedicine systems. With the large amount of new data collected by the newly installed EHR systems, computers like the Watson will be able to find optimal answers to clinical questions much more efficiently than the human mind.
To buy the copy of this report, visit: http://www.marketresearchreports.biz/analysis/174464
Two major categories are diagnostic support tools and treatment support tools. Chronic conditions requires continuous diagnostic support because a continuous flow of information on patient change in conditions helps physicians make a better diagnosis based on the patient symptoms, medications, and medical records.
Treatment support helps clinicians stay compliant with known treatment guidelines such as avoiding known drug interactions, dispensing the right medication to the right patients, and staying on schedule with response to changes in patient condition.
According to Susan Eustis, lead author of the WinterGreen Research team that prepared the telemedicine market research study, "Differential diagnostic tools support differential telemedical treatment. The decision process take into account clinical findings form the home monitoring devices and from symptoms verbally communicated in a clinical services implementation."
Latest Reports:
Global and China Automotive Safety System Industry Report, 2012-2013: http://www.marketresearchreports.biz/analysis/174402
Global and China Automotive Safety System Industry Report, 2012-2013 covers the followings:
1. Automotive Safety System Introduction
2. Automotive Safety System Market
3. Research on Automotive Safety System Industry
4. Research on 14 Automotive Safety System Manufacturers
The poor performance of both EU and Chinese auto markets in 2012 dragged down the growth rate of global automotive industry. Automotive safety system market size in that year was approximately $22.365 billion, a slight increase of 1.2% over 2011. In 2013, automotive markets of China and the United States have done a superb job, thus offsetting the worse performance of the EU market, it is expected that the automotive safety system market in 2013 shows 3.3% growth. Meanwhile, as a large number of active automotive safety system products have come into use, the market size will be expanded to $25.628 billion in 2015.
Click Here To Download Detail Report: http://www.marketresearchreports.biz/sample/sample/174402
Currently, active automotive safety system mainly refers to the night vision system, which has been added to the top BMW products as early as 2005. For now, the night vision system is moving from luxury cars to mid-range car market. Major Manufacturers include Autoliv, Visteon, Hella, Astyx and Tyco Electronics.
Global and China Forklift Industry Report, 2013
: http://www.marketresearchreports.biz/analysis/174409
In 2012, the economy of China entered a stage for transition. As a result, the forklift industry failed to sustain the growth momentum in the preceding two years, with the annual sales volume decreasing by 8.0% year-on-year to 288,662 sets.
In H1 2013, China's forklift sales volume hit 165,366 sets, up 8.3% compared with that in 2012. The estimation shows that China forklift market will see continuing slow growth in the second half year in the targeted sales volume all the year round picking up to the level of 2011.
Click Here To Download Detail Report: http://www.marketresearchreports.biz/sample/sample/174409
Among forklift products, electric forklifts have witnessed an impressive surge in terms of market occupancy, thanks to the call for energy saving and emission reduction. In 2012, the market share of electric forklift was 27.7%, up 1.2 percentage points over the preceding year and up 7.2 percentage points over 2005. In the future, China electric forklift industry is expected to sustain buoyant development, contributing to: a) compared to Europe's 75% and US' 60%, China electric forklift occupies relatively small market share; b) China has mastered advanced electric forklift technologies.
About Us
MarketResearchReports.Biz is the most comprehensive collection of market research reports. MarketResearchReports.Biz services are specially designed to save time and money for our clients. We are a one stop solution for all your research needs, our main offerings are syndicated research reports, custom research, subscription access and consulting services. We serve all sizes and types of companies spanning across various industries.
Contact
M/s Sheela
90 Sate Street, Suite 700
Albany, NY 12207
Tel: +1-518-618-1030
USA – Canada Toll Free: 866-997-4948
Website: http://www.marketresearchreports.biz/
Blog: http://mrrfocuseconomics.blogspot.com/