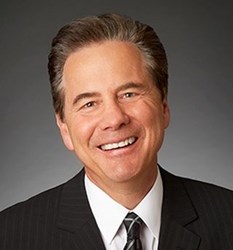 Los Angeles, CA (PRWEB) September 16, 2013
A motorcyclist has reportedly died after colliding with a big rig on Interstate 10 near San Dimas, according to a report from the Los Angeles Times. The fatal collision reportedly took place at 4:27 a.m. on Monday morning, near the Kellogg Drive exit. Noted motorcycle accident attorney Jeff Nadrich recently weighed in on the story.
"The i-10 is one of our state's busiest highways," according to Nadrich," and even outside of rush hour, the driving conditions can be perilous, especially for motorcyclists. In this case, we don't have all the facts, and we don't know who is at fault, but if investigators determine that the big rig operator was at fault, the victim's family may be entitled to compensation."
Nadrich also noted that it's never easy to discuss legal action in light of a tragedy, but quite often, these events can cripple families. "I'm a motorcyclist myself, so stories like this really impact me personally. When someone's life is tragically cut short, it can be absolutely devastating to families, not only emotionally, but financially. That's why we typically urge the families to consider their legal rights."
According to the L.A. Times report, the westbound accident triggered a SigAlert and caused traffic congestion as far back as Ontario. Though all lanes were reopened by 7 a.m., it would be several hours before traffic conditions returned to normal. The cause of the accident is still under investigation, and local authorities have so far released few details.
Nadrich urges all motorcyclists to exercise caution on the i-10, due to the unusually high frequency of motorcycle wrecks that occur on this highway in Los Angeles and the Inland Empire. He also urges motorcycle accident victims to contact a qualified personal injury lawyer to discuss their rights.
About Nadrich & Cohen: Jeffrey Nadrich is a motorcycle lawyer with Nadrich & Cohen, a California based law firm with offices in 18 locations across the state. Nadrich & Cohen handles all types of wrongful death and serious injury accident cases, and victims are encouraged to call 1-800-718-4658 for a free consultation with a Nadrich & Cohen attorney.
Source:
Los Angeles Times: Fatal Motorcycle Crash on 10 Freeway Clogs Traffic in San Dimas; September 9, 2013