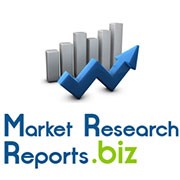 Albany, NY (PRWEB) September 13, 2013
Big Data refers to a massive volume of both structured and unstructured data that is so large that it is difficult to process using traditional database and software techniques. While the presence of such datasets is not something new, the past few years have witnessed immense commercial investments in solutions that address the processing and analysis of Big Data.
To check out the complete table of contents, visit: http://www.marketresearchreports.biz/analysis-details/big-data-and-telecom-analytics-market-business-case-market-analysis-and-forecasts-2014-2019
Big Data opens a vast array of applications and opportunities in multiple vertical sectors including, but not limited to, retail and hospitality, media, utilities, financial services, healthcare and pharmaceutical, telecommunications, government, homeland security, and the emerging industrial Internet vertical.
With access to vast amounts of data sets, telecommunications companies are emerging as major proponents of the Big Data movement. Big Data technologies, and in particular their analytics abilities, offer a multitude of benefits to telecom companies including improved subscriber experience, building and maintaining smarter networks, reducing churn, and generation of new revenue streams.
Mind commerce, thus expects the Big Data driven telecom analytics market to grow at a CAGR of nearly 50% between 2014 and 2019. By the end of 2019, the market will eventually account for $5.4 Billion in annual revenue.
This report provides an in-depth assessment of the global Big Data and telecom analytics markets, including a study of the business case, application use cases, vendor landscape, value chain analysis, case studies and a quantitative assessment of the industry from 2013 to 2019.
Click Here To Download Detail Report: http://www.marketresearchreports.biz/sample/sample/174419.
Topics covered in the report include:
The Business Case for Big Data: An assessment of the business case, growth drivers and barriers for Big Data
Big Data Technology: A review of the underlying technologies that resolve big data complexities
Big Data Use Cases: A review of investments sectors and specific use cases for the Big Data market
The Big Data Value Chain: An analysis of the value chain of Big Data and the major players involved within it
Big Data in Telco Analytics: How telecom can utilize Big Data technology to reduce churn, optimize their networks, reduce risks and create new revenue streams
Telco Case Studies: Case Studies of two major wireless telecom capitalizing on Big Data to reduce churn and improve revenue
Vendor Assessment & Key Player Profiles: An assessment of the vendor landscape for leading players within the Big Data market
Market Analysis and Forecasts: A global and regional assessment of the market size and forecasts for the Big Data market from 2014 to 2019
Target Audience:
Investment Firms
Media Companies
Utilities Companies
Financial Institutions
Application Developers
Government Organizations
Retail & Hospitality Companies
Other Vertical Industry Players
Analytics and Data Reporting Companies
Healthcare Service Providers & Institutions
Fixed and Mobile Telecom service providers
Big Data Technology/Solution (Infrastructure, Software, Service) Vendors
To buy the copy of this report, visit : http://www.marketresearchreports.biz/analysis/174419.
Companies in Report:
Accenture
Adaptive
Adobe
Amazon
Apache Software Foundation
APTEAN (Formerly CDC Software)
BoA
Bristol Myers Squibb
Brooks Brothers
Centre for Economics and Business Research
CIA
Cisco Systems
Cloud Security Alliance (CSA)
Cloudera
Dell
EMC
Facebook
Facebook
GoodData Corporation
Google
Google
Guavus
Hitachi Data Systems
Hortonworks
HP
IBM
Informatica
Intel
Jaspersoft
JPMC
McLaren
Microsoft
MongoDB (Formerly 10Gen)
Morgan Stanley
MU Sigma
Netapp
NSA
Opera Solutions
Oracle
Pentaho
Platfora
Qliktech
Quantum
Rackspace
Revolution Analytics
Salesforce
SAP
SAS Institute
Sisense
Software AG/Terracotta
Splunk
Sqrrl
Supermicro
Tableau Software
Teradata
Think Big Analytics
Tidemark Systems
T-Mobile
TomTom
US Xpress
VMware (Part of EMC)
Vodafone
Table of Contents:
1 Chapter 1: Introduction 8
1.1 Executive Summary 8
1.2 Topics Covered 9
1.3 Key Findings 10
1.4 Target Audience 11
1.5 Companies Mentioned 12
2 Chapter 2: Big Data Technology & Business Case 15
2.1 Defining Big Data 15
2.2 Key Characteristics of Big Data 15
2.2.1 Volume 15
2.2.2 Variety 16
2.2.3 Velocity 16
2.2.4 Variability 16
2.2.5 Complexity 16
2.3 Big Data Technology 17
2.3.1 Hadoop 17
2.3.1.1 MapReduce 17
2.3.1.2 HDFS 17
2.3.1.3 Other Apache Projects 18
2.3.2 NoSQL 18
2.3.2.1 Hbase 18
2.3.2.2 Cassandra 18
2.3.2.3 Mongo DB 18
2.3.2.4 Riak 19
2.3.2.5 CouchDB 19
2.3.3 MPP Databases 19
2.3.4 Others and Emerging Technologies 20
2.3.4.1 Storm 20
2.3.4.2 Drill 20
2.3.4.3 Dremel 20
2.3.4.4 SAP HANA 20
2.3.4.5 Gremlin & Giraph 20
2.4 Market Drivers 21
2.4.1 Data Volume & Variety 21
2.4.2 Increasing Adoption of Big Data by Enterprises & Telcos 21
2.4.3 Maturation of Big Data Software 21
2.4.4 Continued Investments in Big Data by Web Giants 21
2.5 Market Barriers 22
2.5.1 Privacy & Security: The 'Big' Barrier 22
2.5.2 Workforce Re-skilling & Organizational Resistance 22
2.5.3 Lack of Clear Big Data Strategies 23
2.5.4 Technical Challenges: Scalability & Maintenance 23
3 Chapter 3: Key Investment Sectors for Big Data 24
3.1 Industrial Internet & M2M 24
3.1.1 Big Data in M2M 24
3.1.2 Vertical Opportunities 24
3.2 Retail & Hospitality 25
3.2.1 Improving Accuracy of Forecasts & Stock Management 25
3.2.2 Determining Buying Patterns 25
3.2.3 Hospitality Use Cases 25
3.3 Media 26
3.3.1 Social Media 26
3.3.2 Social Gaming Analytics 26
3.3.3 Usage of Social Media Analytics by Other Verticals 26
3.4 Utilities 27
3.4.1 Analysis of Operational Data 27
3.4.2 Application Areas for the Future 27
3.5 Financial Services 27
3.5.1 Fraud Analysis & Risk Profiling 27
3.5.2 Merchant-Funded Reward Programs 27
3.5.3 Customer Segmentation 28
3.5.4 Insurance Companies 28
3.6 Healthcare & Pharmaceutical 28
3.6.1 Drug Development 28
3.6.2 Medical Data Analytics 28
3.6.3 Case Study: Identifying Heartbeat Patterns 28
3.7 Telcos 29
3.7.1 Telco Analytics: Customer/Usage Profiling and Service Optimization 29
3.7.2 Speech Analytics 29
3.7.3 Other Use Cases 29
3.8 Government & Homeland Security 30
3.8.1 Developing New Applications for the Public 30
3.8.2 Tracking Crime 30
3.8.3 Intelligence Gathering 30
3.8.4 Fraud Detection & Revenue Generation 30
3.9 Other Sectors 31
3.9.1 Aviation: Air Traffic Control 31
3.9.2 Transportation & Logistics: Optimizing Fleet Usage 31
3.9.3 Sports: Real-Time Processing of Statistics 31
4 Chapter 4: The Big Data Value Chain 32
4.1 How Fragmented is the Big Data Value Chain? 32
4.2 Data Acquisitioning & Provisioning 33
4.3 Data Warehousing & Business Intelligence 33
4.4 Analytics & Virtualization 33
4.5 Actioning & Business Process Management (BPM) 34
4.6 Data Governance 34
Latest Reports:
Social Media, Internet Of Things, And The Future Of Public Health: http://www.marketresearchreports.biz/analysis/174045.
Public health is "the science and art of preventing disease, prolonging life and promoting health through the organized efforts and informed choices of society, organizations, public and private, communities and individuals." It is concerned with threats to health based on population health analysis. This definition highlights the role played by members of the community in improving health and in defining what is socially and publicly acceptable.
Big Data In Customer Relationship Management (CRM): http://www.marketresearchreports.biz/analysis/172787
Customer Relationship Management (CRM) is a model of managing relationship and interaction between company and customer. This includes using technology for organizing, automating, and synchronizing all customer-related information like sales, marketing, services, support and more.
Big Data represents more than just a collection of data sets that form a large quantity of data, which is difficult to process using traditional data processing applications. Big Data also represents a big business opportunity it is poised to do more than just improve CRM. Big Data and related analytics systems and processes are poised to revolutionize customer-provider relationships, interactions, and even business models.
Mobile Location Commerce 2013 – 2018: http://www.marketresearchreports.biz/analysis/172537
Mobile commerce is expected to grow rapidly over the next five years. This growth is driven by the introduction of the tablets and the next generation smartphones. Mind Commerce predicts that the location commerce will be one of the key initiatives across the mobile/wireless value chain within the next three years.
We believe that certain key areas, such as Mobile Social Commerce in the Cloud will emerge as key areas and important channels for merchants across the value chain. In addition to traditional "bricks and mortar" storefront beneficiaries, we see cross-over between in-store shopping and digital media/online sales as end-user take advantage of next generation location-based marketing.
Related Reports @:
Global Cellular Handset Update: Market, Technology, Vendor, And Application Analysis:
http://www.marketresearchreports.biz/analysis-details/global-cellular-handset-update-market-technology-vendor-and-application-analysis
The global recession has impacted the volume of mobile handsets in recent years. This trend has not been seen in equal measure across all segments. While demand on the mid-tier fell away, sales of new smart phones has grown, due largely to consumer demand and mobile operators' focus on increasing smart phone penetration.
Telecom And Smart Grid: Technologies, Solutions, And Applications:
http://www.marketresearchreports.biz/analysis-details/telecom-and-smart-grid-technologies-solutions-and-applications
The so-called "Smartgrid" represents an electrical grid that uses information and communications technology to gather and act on information. It is expected to bring dramatic improvements to everything from general network management to demand response and other demand-side improvements.
Ultimately it will help the supply-side as new technologies are implemented that facilitate more efficient utilities. A new energy value chain is emerging as a result of new technologies, new players, and new regulatory environments that encourage competitive markets.
About Us
MarketResearchReports.Biz is the most comprehensive collection of market research reports. MarketResearchReports.Biz services are specially designed to save time and money for our clients. We are a one stop solution for all your research needs, our main offerings are syndicated research reports, custom research, subscription access and consulting services. We serve all sizes and types of companies spanning across various industries.
Contact
M/s Sheela
90 Sate Street, Suite 700
Albany, NY 12207
Tel: +1-518-618-1030
USA – Canada Toll Free: 866-997-4948
Sales : sales(at)marketresearchreports(dot)biz
Website: http://www.marketresearchreports.biz/
Blog: http://marketresearchreportsbiz.blogspot.com/