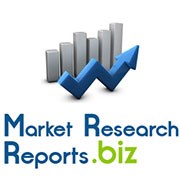 Albany, NY (PRWEB) September 14, 2013
The Machine-to-Machine (M2M) market is seen as the future for wireless revenue growth with various reports touting market size to reach 50 billion connections by 2020.
However, the current market is still under 100 million connections. Since M2M is not the only service for telecom carriers, rather it is not their core service; strategies adopted for M2M cannot be studied on stand-alone basis. The strategies have to be evaluated in context with other strategic initiatives taken by the companies. Hence, over-all strategies have also been discussed in this write-up.
To check out the complete table of contents, visit http://www.marketresearchreports.biz/analysis-details/machine-to-machine-m2m-business-case-solutions-business-models-and-roi-by-industry-vertical.
This research provides analysis of the business case for M2M from the industry vertical or market segment perspective including specific cases within healthcare, vending, petroleum (oil, gas, and propane), and fleet management. The report includes business model analysis, technical solution evaluation, and ROI assessment.
The expansion of M2M beyond its roots in utilities and manufacturing industries into many different enterprise operations has opened a host of new opportunities across the entire ecosystem. Furthermore, various enterprise companies in new industries are making plans to leverage M2M in processes that represent a major shift beyond previous implementations.
The information in this report is very valuable to industries/segments address as they assess the M2M business case as well as the M2M service providers as they seek to optimize their respective M2M offerings.
Click here to download detail report: http://www.marketresearchreports.biz/sample/sample/174465
Target Audience:

Mobile network operators
Systems integration companies
Enterprise companies of all types
Investment and M&A companies of all types
M2M equipment and service providers of all types
Table of Contents:
1.0 Executive Summary 5
1.1 The Business of M2M 7
1.2 Operators Business Models for Selling M2M 8
1.3 M2M Standards 9
1.3.1 Open Geospatial Communications 11
1.3.2 Internet Engineering Task Force (IETF) 11
1.3.3 Third Generation Partnership (3GPP) 11
1.3.4 TIA 11
1.3.5 OASIS MQTT (Message Queuing Telemetry Transport) 11
1.3.6 TR50 12
1.3.7 Constrained Device Application Layer Protocol (COAP) 12
2.0 M2M Market Overview 6
2.1 Mobile Operators and Mobile Virtual Network Operators 12
2.2 Distributor 12
2.3 Design Labs 13
2.4 Application Enablement Platform (AEP) Vendors 13
2.4.1 2Key Benefits of AEP 14
2.5 Device Vendors 15
2.5.1 Chipset Vendor 16
2.5.2 Declining Chipset Costs 16
2.6 System Integrators 16
2.7 Device Management 18
2.7.1 Device Management Vendors 18
Brows all report of this category: http://www.marketresearchreports.biz/category/96
3.0 the M2M Ecosystem 12
3.0 Vertical Segments Overview 20
3.1 Healthcare 20
3.2 Automotive 20
3.3 Retail 21
3.3.1 Payments 21
3.3.2 Vending 22
3.4 Transportation 22
3.5 Government 22
3.6 Asset Management 23
3.6.1 Fleet Management 23
3.6.2 Asset Tracking 23
4.0 Business Case 24
4.1 Produce Use Case 24
4.1.1 Solutions Overview 25
4.1.2 Business Model 25
4.1.3 Architecture 26
4.1.4 ROI 27
4.1.5 Summary 27
4.2 Health Care Use Case 28
4.2.1 Solution Overview 28
4.2.2 Ecosystem 29
4.2.3 Business Model 29
4.2.4 ROI 29
4.2.5 Summary 29
4.3 Vending Use Case 30
4.3.1 Solution Overview 30
4.3.2 Ecosystem 31
4.3.3 Business Model 32
4.3.4 Vending Revenue Model (vending Company) 33
4.3.5 ROI 35
4.3.6 Summary 35
4.4 Oil and Gas Industry 36
4.4.1 Solution Overview 36
4.4.2 Ecosystem 36
4.4.3 Business Model 36
4.4.4 ROI 38
4.4.5 Summary 39
4.5 Propane Monitoring 39
4.5.1 Solution Ecosystem 40
4.5.2 Business Model 40
4.5.3 Architecture 41
4.5.4 ROI 41
4.5.5 Summary 42
5.0 Fleet Management 43
5.1.1 Overview 43
5.1.2 Solution Ecosystem 43
5.1.3 Business Model 43
5.1.4 Architecture 44
5.1.5 ROI45
5.1.6 Summary 46
To buy the copy of this report, visit: http://www.marketresearchreports.biz/analysis/174465
Table 1: Jasper Wireless: Mobile Operators using Jasper's M2M Platform 17
Table 2: Oil and Gas Use Case Financial Model 36
Table 3: Propane ROI 41
Figure 1: M2M Architecture 9
Figure 2: Text Message Notification 14
Figure 3: Sample Revenue Distribution between Operator and partner 16
Figure 4: Photo of Pepsico\'s Social Vending Machine 30
Figure 5: Diagram of UHF Architecture 40
Latest Reports:
Global and China Automotive Safety System Industry Report, 2012-2013: http://www.marketresearchreports.biz/analysis/174402
Global and China Automotive Safety System Industry Report, 2012-2013 covers the followings:
1. Automotive Safety System Introduction
2. Automotive Safety System Market
3. Research on Automotive Safety System Industry
4. Research on 14 Automotive Safety System Manufacturers
The poor performance of both EU and Chinese auto markets in 2012 dragged down the growth rate of global automotive industry. Automotive safety system market size in that year was approximately $22.365 billion, a slight increase of 1.2% over 2011. In 2013, automotive markets of China and the United States have done a superb job, thus offsetting the worse performance of the EU market, it is expected that the automotive safety system market in 2013 shows 3.3% growth. Meanwhile, as a large number of active automotive safety system products have come into use, the market size will be expanded to $25.628 billion in 2015.
Click Here to Download Detail Report: http://www.marketresearchreports.biz/sample/sample/174402
Currently, active automotive safety system mainly refers to the night vision system, which has been added to the top BMW products as early as 2005. For now, the night vision system is moving from luxury cars to mid-range car market. Major Manufacturers include Autoliv, Visteon, Hella, Astyx and Tyco Electronics.
Global and China Forklift Industry Report, 2013: http://www.marketresearchreports.biz/analysis/174409
In 2012, the economy of China entered a stage for transition. As a result, the forklift industry failed to sustain the growth momentum in the preceding two years, with the annual sales volume decreasing by 8.0% year-on-year to 288,662 sets.
In H1 2013, China's forklift sales volume hit 165,366 sets, up 8.3% compared with that in 2012. The estimation shows that China forklift market will see continuing slow growth in the second half year in the targeted sales volume all the year round picking up to the level of 2011.
Click Here to Download Detail Report: http://www.marketresearchreports.biz/sample/sample/174409
Among forklift products, electric forklifts have witnessed an impressive surge in terms of market occupancy, thanks to the call for energy saving and emission reduction. In 2012, the market share of electric forklift was 27.7%, up 1.2 percentage points over the preceding year and up 7.2 percentage points over 2005. In the future, China electric forklift industry is expected to sustain buoyant development, contributing to: a) compared to Europe's 75% and US' 60%, China electric forklift occupies relatively small market share; b) China has mastered advanced electric forklift technologies.
About Us
MarketResearchReports.Biz is the most comprehensive collection of market research reports. MarketResearchReports.Biz services are specially designed to save time and money for our clients. We are a one stop solution for all your research needs, our main offerings are syndicated research reports, custom research, subscription access and consulting services. We serve all sizes and types of companies spanning across various industries.
Contact
M/s Sheela
90 Sate Street, Suite 700
Albany, NY 12207
Tel: +1-518-618-1030
USA – Canada Toll Free: 866-997-4948
Website: http://www.marketresearchreports.biz/
Blog: http://mresearchreports.blogspot.com