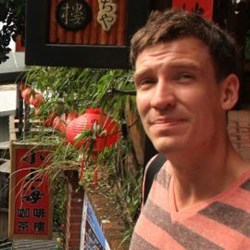 With little to no professional experience, [students] often struggle to construct a meaningful and detailed resume.
Wilmington, DE (PRWEB) September 17, 2013
This fall, Resume Companion launches a scholarship program making $1000 available to one successful student applicant. The latest program, part of their give back to the community initiative, will provide one talented student a total of $1,000 to ease the financial burden of further education.
In a refreshing approach to the usual bureaucratic scholarship application process, Resume Companion will simply ask applicants to 'create a resume based on the life of any fictional or non-fictional character from TV, history, literature or myth.'
Applications have already started rolling in from eager students, making enjoyable reading for the staff at Resume Companion. Chosen fictional characters have included Toy Story's Buzz Lightyear and comic hero Bruce Wayne, with sidekick Robin listed as a reference. Applications for the spring 2014 will be accepted until December 15th, 2013. See http://resumecompanion.com/scholarship for more information.
Having been in the resume industry since 2009, Resume Companion spokesperson Mark Slack highlights one of the problems young people face when writing their first resume:
"Typically, some of the poorest resumes we see come from students. With little to no professional experience, these candidates often struggle to construct a meaningful and detailed document that will help them transition into a career, post academia."
Howard Davies, Director of the Schools and University Outreach Program at Resume Companion, explains that the unemployment crisis in America has driven competition in the recruitment process nationwide. As such, it is paramount that candidates submit the best possible resume when applying for a job.
"Young people need to be educated about how to write a powerful resume, to help them combat the high levels of unemployment faced by the Millennial Generation," he says.
In an unorthodox move, the initiative will also accept applications from Senior High School students due to start full-time University. Throughout the semester the Resume Companion blog will assist readers by releasing a series of informative and entertaining articles, full of resume writing tips, to help coach applicants on correct resume writing (http://resumecompanion.com/blog).
Identifying the dual objectives of the program, Davies says: "This program not only encourages young people to research and learn about the many necessary skills, key to writing an effective resume, but also offers a significant financial reward to one lucky scholar, while promoting creativity."
Unlike other private scholarships available, the Resume Companion outreach program does not require the successful scholar to attain certain grades or maintain a preordained academic performance. Instead, funding is released in one lump sum, available for the scholar to spend on whatever resources they need.
The industry experts at Resume Companion believe unemployment and competition among jobseekers isn't going away any time soon. As such, initiative Director, Howard Davies, has pledged to run the scholarship program long term, helping raise continued awareness of the importance of having an effective resume, while providing financial aid to students nationwide.
Each semester, the program will be accepting applications throughout the term, before deciding on a winner and awarding the scholarship funds for the following semester. Full details of the Resume Companion Scholarship Program can be viewed on their website.