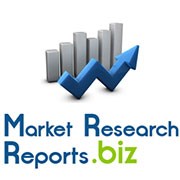 Albany, NY (PRWEB) September 15, 2013
Over the past five years (2008-09 to 2012-13), the Indian Wine Market has been showing a steady growth. The demand of both the domestic and foreign wines has been growing day by day. There is enough room for each and every wine brand, be it Indian or foreign, in the Indian market as the market has registered a significant percentage of growth in both volume and value terms in recent years.
To check out the complete table of contents, visit: http://www.marketresearchreports.biz/analysis-details/indian-wine-market-forecast-to-2018
The strong economic growth of the last few years and increasing wine culture among the new wealthy Indian middle class combined with a greater exposure to western lifestyle has created hunger for different categories of wines.
In order to help manufacturers and exporters to better understand the Indian wine market, IBNA Research, a division of Indian Business News Agency (IBNA), has launched a new market research report titled "Indian Wine Market Forecast to 2018".
Indian Wine Market Forecast to 2018 is a comprehensive research that contains detail statistics, in-depth analysis, and quality research on Indian wine market. This report is unique in its collection of highly relevant data, from legislation and imports to pricing levels, analyses of market share, market growth and more.
Click Here To Download Detail Report: http://www.marketresearchreports.biz/sample/sample/174221
The report starts with an introduction of India's demographic and macro-economic indicators, including focus on Indian Cities for Growth.
Chapter Two of the report discusses the production of different varieties of grapes and wines in India, including data on production. The chapter provides the information needed to understand the dynamics of wine industry in the country.
Chapter Three explains government regulations, policies on wine. The chapter brings the rules and regulations for imported wine and their impact on the wine industry in India. It also provides the policy and regulations on wine in the major wine producing and consuming states in India.
Chapter Four covers duties and taxes on wine, including detail discussion on tax rates imposed by the central government as well as the state governments.
Chapter Five provides lists of retail prices of different brands of wines in the major Indian states as well as it provides a comparative prices of different brands in India. The chapter discusses the mechanism of formation of retail price of wine in the country.
Chapter Six highlights the Indian consumer income grouping, consumer classes, their characteristics, behavior and preferences. The chapter will help the foreign wine companies to understand the mental makeup of the Indian consumers.
Brows All Report Of This Category: http://www.marketresearchreports.biz/category/125.
Chapter Seven compiles details import and export statistics on wine from 2008-09 to 2012-13. The chapter provides contact information of major importers and exporters of wine in India. The chapter also provides country wise detail statistics on wine import and export.
Chapter Eight provides elaborate coverage of Indian wine market. Providing detail statistics, the chapter analyses the market size, market growth and market share. The chapter categorizes Indian wine market into four segments such as Sparkling Wine, Still Wine (Premium), Still Wine (Cheap) and Other Wines to provide a detailed overview of past and present performance, both in value and volume terms, of each segment. The segment-wise future outlook has been given in the report which will help readers to identify the future growth spots and the market target. The chapter also covers elaborate analysis of the 20 wine companies, to help clients understand the market, its structure and progress in the coming years. The future of wine market in India is discussed in this chapter.
Chapter Nine explains the in-depth analysis of the distribution of wine in the Indian market, provides detail structure of the wine distribution system in the country, supply chain scenario, and more. The chapter also provides contact information of major wine suppliers, distributors, retailers, wine clubs and above all 200 three star, four star, and five star hotels who source bulk quantity of wine directly from the importers or import directly from the foreign wine manufacturers.
Chapter Ten highlights various marketing networks existing in the Indian market as well as provides information about market communications and its various forms like trade shows, exhibitions, advertisement and other forms of communications.
To buy the copy of this report, visit: http://www.marketresearchreports.biz/analysis/174221.
If you are in the wine industry take a look on the Table of Content and the Tables & Figures that are provided with this description and we are sure that you will benefit greatly from the information compiled in "Indian Wine Market Forecast to 2018".
Table of Content
CHAPTER ONE: INTRODUCTION
1. Introduction
1.1 Demographic Distribution of Population
1.2 Demographic Distribution of Population on the basis of Age
1.3 Population in the major cities
1.4 Projected of Population 2013-2026
1.5 Annual GDP growth
1.6 India's real GDP Growth
1.7 Focused Cities for Growth
1.7.1 Maturing Cities
1.7.2 High Growth Cities
1.7.3 Emerging Cities
1.7.4 Potential Cities
CHAPTER TWO: WINE INDUSTRY & PRODUCTION
2. Overview
2.1 Different Varieties of Wine Grapes Available in India
2.2 Grape Production in India
2.3 Types of Wines Available in India
2.4 Major Concentration Areas for Production of wine
2.5 Vineyards and Wineries in India
2.6 Production of Wine in India
2.7 Growth Trend of Production of Wines
2.8 Availability of Raw Materials for Making Wine
2.9 Machineries, Accessories and other inputs for wineries
CHAPTER THREE: POLICY & REGULATIONS
3. Overview
3.1 Central Government Policy Initiatives
3.2 State Governments Policy Initiatives
3.2.1 Chandigarh
3.2.2 Delhi
3.2.3 Karnataka
3.2.4 Maharashtra
3.3 Promotional Activities for Indian Wines
3.3.1 Indian Grape Processing Board
3.3.2 Financial Support
3.3.3 APEDA
3.3.4 Food Parks
3.3.5 Wine Parks
3.4 Alcohol Control in Specific States
3.5 Regulatory Framework and Legislations
3.5.1 Classification of Wine
3.5.2 Indian Standard Specification for Wines
3.5.3 Wine Quality Requirements
3.5.4 Ethyl Alcohol Content
3.5.5 Taste and Aroma
3.5.6 Use of Colour & Additives
3.5.7 Freedom from Mould and Bacterial Growth
3.5.7.1 Freedom from Harmful Ingredients
3.5.7.2 Freedom from Sedimentation
3.5.8 Net Volume
3.5.9 Rules for Packing
3.5.10 Rules for Marking
3.5.10.1 Certification Marking
3.5.11 Geographical Traceability of the Wine
3.5.12 Wholesale and Distribution License
3.5.13 Marketing Regulations
3.5.14 Storage Regulations
3.5.15 Labeling Regulations
3.6 Foreign Direct Investment (FDI)
3.7 Labour Laws
3.8 Associations
Latest Reports:
Global and China Automotive Safety System Industry Report, 2012-2013: http://www.marketresearchreports.biz/analysis/174402
Global and China Automotive Safety System Industry Report, 2012-2013 covers the followings:
1. Automotive Safety System Introduction
2. Automotive Safety System Market
3. Research on Automotive Safety System Industry
4. Research on 14 Automotive Safety System Manufacturers
The poor performance of both EU and Chinese auto markets in 2012 dragged down the growth rate of global automotive industry. Automotive safety system market size in that year was approximately $22.365 billion, a slight increase of 1.2% over 2011. In 2013, automotive markets of China and the United States have done a superb job, thus offsetting the worse performance of the EU market, it is expected that the automotive safety system market in 2013 shows 3.3% growth. Meanwhile, as a large number of active automotive safety system products have come into use, the market size will be expanded to $25.628 billion in 2015.
Click Here To Download Detail Report: http://www.marketresearchreports.biz/sample/sample/174402.
Currently, active automotive safety system mainly refers to the night vision system, which has been added to the top BMW products as early as 2005. For now, the night vision system is moving from luxury cars to mid-range car market. Major Manufacturers include Autoliv, Visteon, Hella, Astyx and Tyco Electronics.
Global and China Forklift Industry Report, 2013: http://www.marketresearchreports.biz/analysis/174409
In 2012, the economy of China entered a stage for transition. As a result, the forklift industry failed to sustain the growth momentum in the preceding two years, with the annual sales volume decreasing by 8.0% year-on-year to 288,662 sets.
In H1 2013, China's forklift sales volume hit 165,366 sets, up 8.3% compared with that in 2012. The estimation shows that China forklift market will see continuing slow growth in the second half year in the targeted sales volume all the year round picking up to the level of 2011.
Click Here To Download Detail Report: http://www.marketresearchreports.biz/sample/sample/174409.
Among forklift products, electric forklifts have witnessed an impressive surge in terms of market occupancy, thanks to the call for energy saving and emission reduction. In 2012, the market share of electric forklift was 27.7%, up 1.2 percentage points over the preceding year and up 7.2 percentage points over 2005. In the future, China electric forklift industry is expected to sustain buoyant development, contributing to: a) compared to Europe's 75% and US' 60%, China electric forklift occupies relatively small market share; b) China has mastered advanced electric forklift technologies.
About Us
MarketResearchReports.Biz is the most comprehensive collection of market research reports. MarketResearchReports.Biz services are specially designed to save time and money for our clients. We are a one stop solution for all your research needs, our main offerings are syndicated research reports, custom research, subscription access and consulting services. We serve all sizes and types of companies spanning across various industries.
Contact
M/s Sheela
90 Sate Street, Suite 700
Albany, NY 12207
Tel: +1-518-618-1030
USA – Canada Toll Free: 866-997-4948
Website: http://www.marketresearchreports.biz/
Blog: http://mresearchreports.blogspot.com