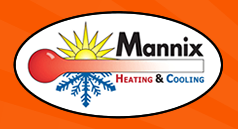 We know how difficult and costly maintaining the home can be these days, particularly in the current financial climate
Chantilly, VA (PRWEB) September 14, 2013
A specialist in heating and cooling systems, Mannix Heating and Cooling, is now offering customers access to a range of coupons online, including the chance to enjoy 0 percent financing for five years on specified systems. The five year 0 percent finance deal is subject to approve credit and applies to any Carrier Performance or Infinity complete system.
The coupon is one of a number of specials that the provider is offering in order to ensure customers are able to get value for money when it comes to their heating and cooling system needs. Those who are looking for heating and cooling systems or services can go to the company website at http://www.mannixhvac.com/coupons/ to find out what their current special deals and coupons are.
Mannix is also offering Carrier factory rebates up to the value of $1300, which is valid until November 2013. Those looking to purchase a while house humidifier can benefit from a 10 percent discount while those planning to purchase a water heater can enjoy $100 discount. Other coupons available on the site include $10 off any service call and a special $99 deal on an installed digital programmable thermostat. The full range of coupons can be accessed online, so consumers can simply choose the one that best suits their needs. With everything from heating and cooling system sales to heat pump repair Bethesda residents can enjoy a range of services from the company.
An official from Mannix Heating and Cooling said: "We know how difficult and costly maintaining the home can be these days, particularly in the current financial climate. However, quality and maintenance when it comes to heating and cooling systems is vital for any household, We aim to make it easier to buy quality products as well as easing the financial strain of maintenance through the provision of a range of discounts and vouchers for our customers to benefit from."
To find out more about the variety of special deals from Mannix Heating and Cooling, please visit http://www.mannixhvac.com/coupons/.
About Mannix Heating and Cooling
Mannix Heating and Cooling is a specialist provider of heating and cooling systems and services, which also offers financing options for customers.
Contact information
Mannix heating and cooling
Virginia Office:
26955 Gum Spring Rd, Chantilly, VA
Phone number: 703-777-9211