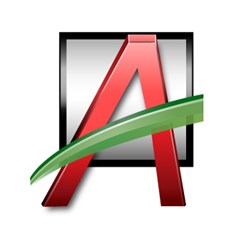 "We... have looked for Technology that we can put the 6S Global stamp of approval. Not only does AlertBoot tick all the technical boxes, it ticks the boxes for cost and support as well." -- Paul Anderson, Director, 6S Global
Las Vegas, NV (PRWEB) September 18, 2013
AlertBoot, a leading provider of mobile device management (MDM) and full disk encryption (FDE) managed services, has announced a partnership with 6S Global, a UK-based company with over twenty years' experience in the Information Technology field.
"It's not an exaggeration to say that our success is founded on the quality of our partners," said Tim Maliyil, founder and CEO of AlertBoot. "In 6S Global we have found a savvy partner who not only knows the ins and outs of technology, but is fully aware of the market they serve. This partnership will further cement our presence in the UK and function as another stepping stone towards broadcasting the AlertBoot brand to the world."
The latest partnership delivers much sought-after cloud-based MDM for smartphones and tablets, and FDE for laptops, that can be used to comply with the UK Data Protection Act, and to abide with guidelines issued by the Information Commissioner's Office (ICO). In addition, the solution aids companies that do business in the European continent and need data encryption to comply with various manifestations of the European Union Directive 95/46/EC (i.e., the Data Protection Directive).
"We are excited at 6S Global about the new partnership with AlertBoot," said Paul Anderson, Director at 6S Global. "We feel it will bring a new innovated product to our portfolio, strengthening our position as a leader in Security, Business and Data Intelligence. We have over twenty years' experience in this area and have looked for technology that we can put the 6S Global stamp of approval. Not only does AlertBoot tick all the technical boxes, it ticks the boxes for cost and support as well."
AlertBoot's services feature FIPS 140-2 encryption validated by NIST, the American organization in charge of certifying security software for use by the US government. The company's unique method of delivering encryption software permits on-demand encryption and leads to a low total cost of ownership that takes into account central management servers, data center space, and other fees normally not directly reflected on individual encryption licenses.
"I'm delighted about our new partnership across the pond with our great friends at 6S Global," said Stan Aloi, EVP of Business Development and Global Strategic Alliances. "Partnering with 6S Global expands our presence through a respected, trusted customer advocate and advisor, and allows us to share our groundbreaking service with the United Kingdom. Having a unique partner like 6S Global that understands physical and electronic security measures, as well as software and data security, gives us great confidence that AlertBoot's managed data security services will reach new verticals, and protect new customers from data leaks, helping their businesses see continued growth. 6S Global will be looking after the UK market, but as their net casts across a global market, we are also keen to see what can be done here."
Please visit our websites for more information on 6S Global or AlertBoot.
About 6S Global:
6S Global is a full journey solution provider who takes projects from blank paper design through to full implementation delivery. Our expert leadership team has competencies across a full spectrum of technology solutions making us a truly independent specialist ensuring the best and most appropriate Security, Business and Data Intelligence solution is implemented. Our in house team has expertise in vast array of technologies making us truly agnostic with the ability to deliver both local and global projects. We secure your business and make your business secure in its operation.
About AlertBoot
AlertBoot Data Security offers a cloud-based data and mobile device security service for companies of any size who want a scalable and easy-to-deploy solution. Centrally managed through a secure web based console, AlertBoot offers mobile device management, mobile antivirus, remote wipe and lock, device auditing, USB drive and hard disk encryption managed services.
Headquartered in Las Vegas, AlertBoot is trusted by thousands of companies worldwide as part of their bring your own device (BYOD) and mobile information management (MIM) strategy.
For more information on AlertBoot Mobile Security solutions, please visit http://www.alertboot.com/.
Contact Information
Media Contact:
Sang Lee
VP Communications
+1 702-659-8890 x3734