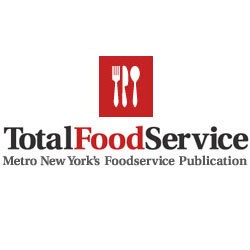 Greenwich, CT (PRWEB) September 17, 2013
For the past 23 years, IDA Publishing has published TFS-Total Food Service. TFS, Metro New York's food service and restaurant industry publication and website, provides a monthly package of B2B news and information.
"It continues to amaze us just how much change there is in the Tri-State food marketplace every day," noted TFS co-founder and publisher Fred Klashman. "From legislative issues that impact the industry to helping our readership understand the latest menu trends," the needs of our readers have grown exponentially.
So once again, TFS has launched several initiatives to accomplish those goals on behalf of its readership and diverse advertising base. As one, the Greenwich, CT-based publication recently completed a two-issue preview of the New York City mayoral election.
From minimum wage to fracking to health inspections and sick leave, TFS writer Tyler Pager went in depth with 12 of the Mayoral candidates, including recent poll leaders: Bill DeBlasio, Christine Quinn, John Casamatidis, and Bill Thompson. The in-depth interviews were highlighted in both the monthly printed editions of TFS-Total Food Service and on TotalFood.com.
Other recent editorial highlights included cover interviews with a vast array of notables, including Manhattan-based restaurateur Mark Birnbaum of EMM Group, Empire City Casino chief Tim Rooney, Jr., and Wayne Kostroski of Taste of the NFL.
In addition, TFS-Total Food Service has been called upon to collaborate with the upcoming International Hotel, Motel, and Restaurant Show (IHMRS) at the Jacob K. Javits Convention Center in New York City. "Our goal is to work closely with Phil Robinson's show team to build added value to our reader's show experience," Klashman explained.
From, Nov. 9-12th at the Jacob K. Javits Convention Center, a fresh new approach "Javits is Cooking" is set to take center stage. TFS and ST Media worked together to identify six key themes that have become major topics of conversation for the Metro New York City food service professional: Baking, Gluten Free, Grab and Go, Locally Sourced, Mix and Mock, and Yogurt.
"Our goal is to create an agenda that will enable restaurateurs and food service operators to come away from the show with answers that they can put to work immediately to make them more profitable," Klashman continued.
The veteran media executive and his wife Leslie founded TFS-Total Food Service in 1990. Fred Klashman was a former sales executive at CBS Radio and ABC TV before launching TFS-Total Food Service. Leslie Klashman brought a publishing background to the venture with her tenure at Time, Inc.
"From the changes that a new mayor could bring to operating a restaurant in New York City to explosion of new eateries in Brooklyn, we are excited to be a vibrant voice and advocate for the Metro New York food service professional," Klashman added.
TFS-Total Food Service boasts a print edition readership of some 30,000-plus Tri-State chefs, restaurateurs, and food service professionals. In addition, TFS digital edition circulation has grown worldwide in excess of 50,000. "Our original boundaries were to reach from casino to casino, with Foxwoods and Mohegan Sun to the north and Atlantic City to the south. As with so many business impacted positively by the web, food service professionals from all over the world want to keep an eye on what's going on in New York City, and we've been able to provide that information to an expanded audience," Klashman concluded.