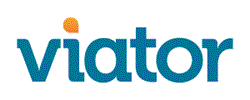 San Francisco, Calif. (PRWEB) September 13, 2013
Friday the 13th is the perfect day to shriek the word on a new collection of ghostly goodies on sale now from the team at Viator.com, the leading resource for researching and booking tours and activities worldwide. Hand-selected by Viator's "existential experts," this new crop of creepy delights complements Viator's savory selection of ghost walking tours, ghoulish explorations and cemetery visits that take travelers inside the dark side in cities around the world.
What's Boo…New, that is
Some destinations are known for their haunted heritage like New Orleans and Savannah, but others' ghostly history may not be as well-known. Viator helps travelers who are tempted by thrills and chills, explore the darker side of their destination.

Voodoo, vampires and witchcraft are staples of the French Quarter, explored in unique style during Private Haunted Carriage Tour in New Orleans with visits to LaLaurie House and Lafitte's Blacksmith Shop.
For even more voodoo with a mix of murder and mayhem, the Dark Side of Memphis Walking Tour includes visits to the infamous Gayoso House, a Civil War hospital, Barboro Alley – also known as Dead Man's Alley.
For those who love a bit of danger, the Savannah Ghost Walking Tour explores one of the most haunted cities in the U.S., complete with tales of exorcisms, haunted houses and present-day sightings.
Peel away the glamour of Surfers Paradise in Southeast Queensland Australia to uncover local tales of greed, gluttony and even body-snatching during the Gold Coast Ghost Walking Tour.
Nov. 1 – 3 only: Celebrate some of Ecuador's unique local traditions and customs during the Day of the Dead in Ecuador: Quito City Tour, Middle of the Earth Monument and San Diego Cemetery.
Viator Boasts a Globe of Ghosts
Even the darker side of a destination can provide an enlightening travel experience. Ghost tours are not seasonal or strictly related to Halloween. In fact, they provide one of the more unique ways to explore a destination with aspects that focus on history, culture and often major local attractions and, they typically operate year-round.
The Munich Ghost Walking Tour which includes a visit to Munich's Old Town (Alstadt) and Marienplatz is guided by a local ghoul explores the city's medieval past when torture and macabre murders were once common.
Visit tucked-away back streets well off the beaten-path to learn about the dark side of the "city of bridges" during the Venice Ghost Walking Tour.
Witchcraft, the plague, tales of torture and supernatural happenings are the norm during the Murder and Mystery Walking Tour of Edinburgh which passes along eerie alleyways and creepy courtyards in Scotland's capital.
Known for romance and fashion, a dark and violent history and stories of mystery and macabre evolve during the Ghosts, Mysteries and Legends Night Walking Tour of Paris.
Blood-soaked footsteps of years gone by provide the roadmap for the Jack the Ripper Tour and London Ghost Walk, complete with spine-tingling revelations of the ghastly events that happened 125 years ago.
Board the Trolley of the Doomed and join the expert grave digger guide for a scary, fun and frightening exploration during the Boston Ghosts and Gravestones Tour.
Venture through the dark and glide along the streets while learning about gruesome disasters, mysterious sights and a haunted past during the Haunted Chicago Segway Tour.
For more information on Viator, as well as the latest deals, promotions, contests and news, travelers can check out the Viator Travel Blog and follow the Viator on Facebook and Twitter.
About Viator
Viator is the world's leading resource to discover and book travel activities, providing online and mobile access to more than 15,000 curated trip activities including tours, attractions, shore excursions and private guides, in more than 1,000 destinations worldwide. In-house travel experts work with trusted local operators to ensure the quality and value of every experience, all backed by Viator's 24/7 customer service and global low-price guarantee. With more than 350,000 verified reviews plus exclusive videos and insider travel tips, Viator has everything a traveler needs to find and book the best things to do worldwide. In addition to the flagship site -- Viator.com – travelers can book in advance or in-destination via the Viator Tours and Activities App for iPhone, iPad, iPod touch and Android, the Viator Shore Excursions website as well as local-language sites for European, Latin American and Asian travelers. Viator also provides tours and activities to more than 2,500 affiliate partners including some of the world's top airlines, hotels and online travel agencies. Founded in 1995, Viator is a privately held company headquartered in San Francisco with regional offices in Sydney, London and Las Vegas. Viator – travel with an insider.