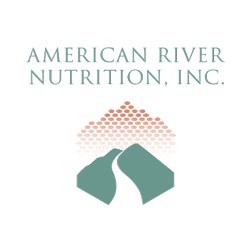 Hadley, MA (PRWEB) September 17, 2013
Annatto tocotrienol – mainly composed of delta-tocotrienol – given with or without statins stimulated bone formation and cut back bone decay in a postmenopausal osteoporosis rat model, according to findings published in Evidence-Based Complementary and Alternative Medicine.
While the combination of annatto tocotrienol with lovastatin was most potent, suggesting a synergistic or additive effect of the two, annatto tocotrienol also showed significant improvements, whereas lovastatin alone did not elicit a beneficial response.
"The combination of delta-tocotrienol plus lovastatin has the potential to be used as an anti-osteoporotic agent," concluded the researchers, led by pharmacologist Ima-Nirwana Soelaiman of the Universiti Kebangsaan Malaysia.
Supplement details
Vitamin E is a family of eight separate but related molecules: four tocopherols (alpha, beta, gamma, delta) and four tocotrienols (alpha, beta, gamma, delta). While alpha-tocopherol is found in most multivitamins and is supplemented in foods, a growing base of evidence suggests that this popular vitamin E interferes with the uptake and function of tocotrienols. Tocotrienols are derived from three major sources, including rice, palm and annatto. Annatto is the only tocopherol-free source of tocotrienols. The current study used the DeltaGold® branded annatto tocotrienol ingredient supplied by American River Nutrition, and typically contains ~90% delta- and 10% gamma-tocotrienol.
Study details
Postmenopausal osteoporosis is a condition of decreasing bone density accompanied by high bone turn-over, and is due to estrogen deficiency that occurs with the arrival of menopause in women. Affecting 8 million women in the US, osteoporosis is responsible for 1.5 million fractures annually, with estimated national expenditures totaling $14 billion each year. Biological hallmarks are reduced levels of bone-forming cells, or osteoblasts, resulting in low levels of osteocalcin and osteoids that normally make up the bone matrix, as well as increased levels of osteoclasts that are responsible for erosion of the bone surface.
In the study, researchers tested the effects of annatto tocotrienol alone or in combination with lovastatin on osteoblast and osteoclast levels in a postmenopausal rat model. Results showed that both the combo as well as tocotrienol alone increased osteoblasts, osteocalcin, and osteoid biosynthesis, all indicative of bone formation. In addition, the combo decreased breakdown of bone proteins and the extent of eroded bone surface, suggesting that bone decay was inhibited.
In previous studies, the effect of statins on bone formation has been equivocal. The current study utilized clinically acceptable doses of statin equivalent to a human daily dose of 80mg, and confirmed that statins alone were ineffective at this low dose. For tocotrienol – previously shown to maintain bone density and prevent bone loss in various animal models – the dose given to the rats was roughly equivalent to a human daily dose of 420mg. Highlighting the compelling synergistic characteristics of the two compounds, the researchers note that delta-tocotrienol in combination with statins at clinically acceptable doses has both bone antiosteoporotic and anabolic activity.
Commenting on the research, Dr. Barrie Tan, president of American River Nutrition Inc. said that it is of particular importance because recent studies in both animals and humans show that the most common form of vitamin E – alpha-tocopherol – may actually weaken bone. "Preventive use of tocotrienol supplements may be especially opportunistic for women with osteopenia, affecting 22 million in the US, to ward off further bone loss," Tan concludes.
Source: Evidence-Based Complementary and Alternative Medicine
doi: 10.1155/2012/960742
Effects of tocotrienol and lovastatin combination on osteoblast and osteoclast activity in estrogen-deficient osteoporosis
Authors: Abdul-Majeed S, Mohamed N, Soelaiman IN