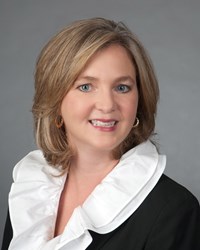 Atlanta, Georgia (PRWEB) September 17, 2013
Recognized as one of the top accounting and consulting firms in the nation, Cherry Bekaert LLP ("the Firm") is pleased to welcome Beth Turner as a Partner with the Tax practice.
Based out of the Firm's Atlanta, Georgia, office, Turner's responsibilities will include utilizing her SEC and large corporate tax expertise in the matters of ASC 740 and ONESOURCE Tax Provision. She will also assist clients with tax department optimization and process improvement. Her focus will be on serving clients in the Firm's Manufacturing & Distribution and Technology & Life Sciences industry groups, handling various complex tax compliance engagements and assisting clients with comprehensive tax services.
"Beth's 18 years of experience is essential to Cherry Bekaert's goal of providing top-notch tax services to our clients," states Kurt Taves, Managing Partner of the Firm's Tax practice. "With a broad knowledge of tax planning, mergers and acquisitions, complex subchapter C issues, and managing IRS examinations, I'm thrilled to have Beth as part of our team and believe our clients will benefit from her experience and guidance."
Prior to Cherry Bekaert, Turner served at two large accounting firms, including a Big Four firm. Additionally, she has experience working with Fortune 500 international companies, by helping them optimize tax processes by assessing people, processes and technology that result in improved efficiencies and controls through software solutions.
Turner is an alum of the University of Georgia, earning a Master of Accountancy with an emphasis in taxation. For her undergrad studies, she attended Auburn University and received a Bachelor of Science in Accounting. Turner is a licensed CPA in Georgia, and an active member of professional and community organizations like the Georgia Society of CPAs, American Institute of Certified Public Accountants (AICPA), Technology Association of Georgia (TAG), and Women in Technology.
About Cherry Bekaert LLP
As a nationally recognized, growth-oriented firm, Cherry Bekaert has the resources to take your business as far as you want to go. The Firm's industry specialists already know your marketplace, so they can help you make the most of emerging opportunities while minimizing compliance headaches. With their down-to-earth style and wealth of practical advice, you will find Cherry Bekaert an indispensable part of your team.
Ranked among the largest accounting firms in the country, Cherry Bekaert specializes in offering solutions that impact their clients' ability to grow. For more than 65 years, global corporations, private businesses, government entities, nonprofits, emerging firms and successful individuals have relied on Cherry Bekaert to guide them forward as their growth partner. http://www.cbh.com