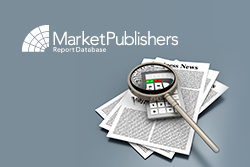 London, UK (PRWEB) September 13, 2013
The value of the global shale oil market is expected to reach USD 40.85 billion by end-2013. The shale oil universe is currently dominated by the US. Having pioneered a methodology to develop hydrocarbons from shale, the US also has a range of favourable characteristics that have helped promote the speed of shale oil production. Throughout the globe, companies and governments are increasing their investment in shale oil exploration as they seek to emulate the development of the market in the US.
Several of the major American shale oil players are also active in Canada. Its shale oil market, after the US market, is the most competitive with major US shale players, as well as smaller US-based pure play shale oil companies, present in Canada. The Montney and Duvernay shale plays in Canada have shown extremely promising characteristics such as impressive initial production rates, high EURs and the presences of oil and natural gas liquids. If Canada is able to find suitable demand markets for their shale derived hydrocarbons, the market will see significant growth. The high export potential of Canada's shale oil is the other key driver that is expected to impact the market over the next decade. However, competition from conventional oil and difficult shale oil development conditions in the country could pose a challenge to the sector growth. Lightstream Resources, Encana, and Husky Oil are amid major domestic companies active in Canada's shale oil market.
Insightful research report "The Shale (Tight) Oil Market 2013-2023" worked out by Visiongain has been recently published by Market Publishers Ltd.
Report Details:
Title: The Shale (Tight) Oil Market 2013-2023
Published: August, 2013
Pages: 111
Price: US$ 4,950.00
http://marketpublishers.com/report/fossil_fuel/oil_shale/shale-tight-oil-market-2013-2023.html
The report provides an in-depth understanding of key aspects and trends in the shale oil market globally and in the world's key regions. The study gives in-depth insights into key drivers and restraints behind technological and programme developments, as well as identifies the leading companies active in the market. The research also provides a unique blend of qualitative analysis combined with extensive quantitative data including global and national markets forecasts from 2013-2023, with all of them highlighting key business opportunities.
Report Scope:

Global shale oil market forecasts from 2013 to 2023.
Top 6 national shale oil market forecasts between 2013-2023 with an analysis of drivers and restraints for each national market – the US, Canada, Argentina, Russia, Colombia, Australia, and the RoW.
Barriers to entry to the leading national markets.
PEST analysis of the shale oil market.
Market share data for the 10 leading shale oil companies by CapEx share.
Profiles of the top 10 shale oil companies with details of their shale oil CapEx, global market share, net income, debt combined with an analysis of their future prospects.
More insightful research reports by Visiongain can be found at http://marketpublishers.com/members/visiongain/info.html.
About Us:
MarketPublishers.com is a multilingual hypermarket offering a rich collection of comprehensive studies on various markets, sectors, industries, companies, etc. We perform professional services aimed to equip our clients with high-quality research products and support critical decision-making.