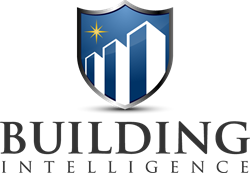 Facility managers, security professionals and guard companies are working together and trying to find new ways to harmonize, ultimately providing improved services to their customers.
(PRWEB) September 16, 2013
Building Intelligence, Inc., a provider of cloud services for the real estate industry has combined SV3 Security services to its Shortpath Facility services resulting in a suite of operational and security services from a single dashboard.
Now, a single cloud solution provides the ability to schedule building maintenance, visitors and deliveries from the same dashboard. Request tracking, building notifications, work-orders and asset maintenance; are all part of the Building Intelligence Shorpath Facility services, while Visitor Management, Vehicle Management and Vendor Management are all part of Building Intelligence SV3 security of services. The two can be combined to empower internal individuals to place a work order, schedule a conference room, invite a visitor, or schedule a vendor delivery, Building Intelligence provides a full complement of services to tenants trying to manage their office or supervisors trying to manage their department.
Building Intelligence enables the building staff, the security officers, loading dock managers, tenant administrators and property owners to collaborate in real-time, enhancing the effectiveness of both security and operations.
Convergence of security and facility operations has gained momentum over the past five years. The term "convergence" has been overused to apply to the merging of logical and physical security, however, now has taken on the definition of a merger between facility operations and security operations.
Shortpath Facility, currently used by 1000s of customers, is now part of a larger line of products provided by Building Intelligence. Shortpath Facility is a complete tenant request system, conference room scheduling and vendor marketplace. With the addition of SV3, building owners and facility operators, can send notifications and generate a trusted vendor program. Tenants, vendors and property managers can work together to manage insurance requirements, vehicle access, service elevator reservations, conference room scheduling and vendor access to the facility. All of Building Intelligence cloud service offerings are included on Building Intelligence's GSA Schedule GS-35F-065AA.
"There is no line in the sand anymore between efficient visitor management and securing operations. Our simple concept is security must facilitate operations. By combining Shortpath Facility with SV3 we are creating an exciting and tremendous opportunity for our channel partners and our customers. We have a terrific development team that has 10 years of cloud-based real estate deployment experience. Our plan is to work with our channel partners to achieve client's converged goals and make sure they have the products they need to solve requirements," says CEO Jeffrey Friedman. "Shortpath engages customers in a well-designed portal that empowers users with the information and opportunity to manage their own services, their vendors and their building; everyone wins. We are going to continue to expand this platform and assist our partners in generating recurring revenue from Software as a Service (SaaS)"
SV3 is currently deployed in several high profile buildings and campuses throughout Manhattan. The nature of the cloud application makes it extremely easy to deploy in all major metropolitan cities throughout the world. Building Intelligence is currently focusing on North American sales, but will expand internationally when the time is right or the market demands.
"There is a convergence movement in the security industry bringing together both facility and security operations," says Chief Marketing Officer Laurie Aaron. "Facility managers, security professionals and guard companies are working together and trying to find new ways to harmonize, ultimately providing improved services to their customers. The combination of Shortpath Facility and Building Intelligence SV3 makes perfect sense. We have made our mark of demonstrating this system in all types of facilities; and with the combination of these two very important aspects of security and operations; it's a homerun for building managers and security teams."
Building Intelligence offers their cloud-based solution called SV3 to create an auditable and secure environment promoting the pre-registration and correlation of all visitors, vendors and vehicles. This cost effective cloud service provides the tools to implement the customer's rules with regards to vetting, scheduling, billing and processing vendors through the front and especially through the back door. SV3 is a platform by which a building owner or a corporate enterprise can develop a "trusted vendor program." By configuring processes and workflows that promote the vetting and pre-registration of visitors, vehicles, drivers and vendor companies, it creates a significant deterrence to terrorism, theft and abuse by vendors who otherwise could not be held accountable.
In addition to deterrence, SV3 can be used to develop loading dock and elevator usage reports for billing accuracy to multiple stake holders and tenants. SV3 provides indisputable documentation in connection to damaged property and the responsible parties. There are many risks lurking at the back door ranging from truck bombs, to expired certificates of insurance – Building Intelligence is the leading provider of cloud services and enterprise solutions to addresses these risks and more. The platforms of Shortpath Facility & SV3, combined result in applications that cover notifications, scheduling, vendor management, visitor management, vehicle security and all types of tracking and reporting.
Building Intelligence is now a part of the security community. Request a demo of Shorpath Facility or SV3 Visitor, Vehicle or Vendor Management at http://www.BuildingIntelligence.com.
About Building Intelligence Inc.:
Providing innovative technology solutions for security practitioners and building owners to manage visitors, vehicles and vendors, Building Intelligence Inc. is a privately owned business based in New York City. Our cloud-based solutions are known as Shortpath, SV3 and Secure Vendor. Uniquely positioned to provide the tools for managing vendors as they enter on foot through the front door or in an unmarked vehicle at the loading dock area, our modular solution set is becoming widely adopted in many major metropolitan markets. The cloud component to our solution results in the lowest total cost of ownership possible. The greatest risks never use the front door, so managing visitors only as they enter the front, is not a solid security strategy. Whether it is a small 50,000 square foot office building, a multi-building campus or a global corporate environment, using Building Intelligence solutions results in the ability to have a complete understanding of who and what unknown entities are on site and at whose request. Watch lists can be managed and enforced on a global level. Chief Security Officers can see exactly where vehicles are on campus, who let them in and how long they plan on staying all from their desktop.
For information on how to purchase Building Intelligence Cloud Services or to become a Strategic Partner, contact Laurie Aaron at Laaron(at)buildingintelligence(dot)com or 877-353-3377 X7011.