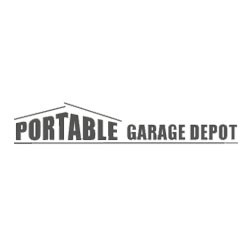 West Springfield, MA (PRWEB) September 17, 2013
Portable Garage Depot, a supplier of portable, all-weather shelters, has long remained a presence at the Big E, the Northeast's largest fair. The company returns to the 17-day event for 2013, now offering multiple display models on sale.
For 2013, the Big E lasts from September 13 to the 29th at the Eastern State Exposition in West Springfield, Mass., and Portable Garage Depot will be present for the fair's entire duration. For 2013, the company is offering multiple display models that will be on sale at the Big E. The extensive list covers several shelter possibilities, from the 5x3.5x5 seasoning shed that is ideal for smaller equipment to the extremely durable Snow Rated Maximum Square Tube model. Discounts on all shelters will be lower than Portable Garage Depot's standard pricing.
For the Snow Rated Maximum Square Tube shelter, a heavy-duty, powder-coated steel frame provides a high degree of long-term strength outdoors. A polyethylene cover compounds to the strength of the framework; when attached, the rip-stop, UV-resistant, waterproof polyethylene keeps any vehicle, equipment, or investment underneath dry and protected from the elements for several months at a time. The shelter, for protection against more extreme conditions, withstands up to 80MPH winds and a snow load of 43PSF when correctly anchored.
The variety of shelters present at the Big E reflects Portable Garage Depot's overall selection. The company's galvanized and powder-coated steel shelters address a range of possible needs: Simply keeping the UV rays and water away while being able to daily access a vehicle, covering a boat or RV for several months at a time, or offering varying degrees of shelter from easily-carried pop-up canopies to tunnel-shaped portable garages ideal for handling precipitation, among several other general and specialized uses.
Since inception, Portable Garage Depot has strived to provide all customers with affordable portable shelters, carports, and canopies for protecting vehicles and equipment, agriculture, or even building a greenhouse. Even if a particular product isn't available, the company will go out of its way to ensure the customer's needs are met.
Even after eight decades, the Big E continues to be the Northeast's leading agriculture festival. The 17-day event, open daily from 10 a.m. to 10 p.m., showcases the largest livestock show in the East, the region's many commercial, industrial, and artistic innovations, and entertainment and dining options for all tastes. 1 million-plus people attend yearly to visit such popular attractions as the Avenue of the States, the Storrowton Village Museum, the Crafts Common, and several rides and games.
Press release services and search engine optimization provided by Keyword Performance.